InterWest was founded in 1992, though several of our locations date back over 100 years. InterWest's deeply rooted vision, mission, and guiding principles remain constant. Our focus is on our clients, staff and the communities we live and work in. Our local leadership and ownership enables us to make quicker decisions with greater attention on the products and services we provide to our clients.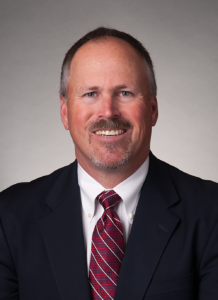 Let our experience guide you.
Keith Schuler
Chief Executive Officer
InterWest is an organization where people come to build careers. We have a longstanding approach supporting our employees' personal and professional development, which is evidenced by the number of long-term employees throughout our offices. However, at the same time, InterWest continues to get younger in all departments through our dedicated hiring and training programs. This focus on the next generation brings great energy, vision, and excitement to our future, and growth strategies.
Innovative solutions helping our clients avoid unforeseen financial loss and strong advocacy at the time of need, are only a few of the services in which we take great pride. Gaining a better understanding of our clients' business needs enables us to provide more cost-effective insurance and risk solutions. Partnering, listening, and working with our clients using a consultative approach is why InterWest is considered a Trusted Advisor and a Best Practices Agency year in and year out.