April 28th, 2018 – The Human Race Sonoma- InterWest's North Bay Team supports Sonoma County Nonprofits!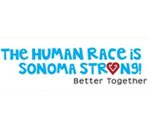 Posted on:
March 23, 2018
Join InterWest's North Bay offices at  The Human Race Sonoma on April 28th! The Human Race Sonoma is the largest collaborative fundraising event in Sonoma County as well as the largest Human Race in the nation! The event brings together nonprofits, businesses, and individuals to show we are better together! The Human Race is an opportunity for nonprofits to raise much needed funds to support the work they do.
The InterWest team will use the funds they raise to support the children of Sonoma County through the Boys and Girls Club of Greater Santa Rosa and the Community Child Care Council ( 4Cs) of Sonoma County.
Support Team InterWest  visit   https://humanracenow.org//Participation/Interwest2018#/