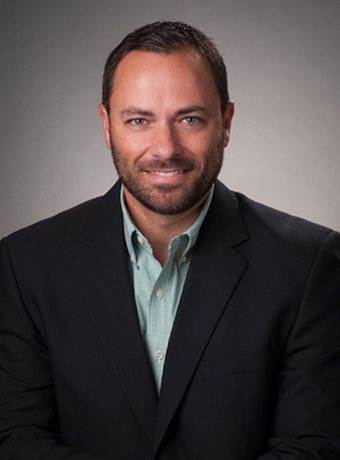 Matthew Bauer, CISC, CRIS
Vice President
Matthew Bauer graduated from San Diego State University in 2003 where he earned a Bachelor of Arts and Sciences degree in Communicative Disorders with an emphasis in Speech Language Pathology. Through the duration of high school and college, he held an electrician apprenticeship with Goold Electric located in Pleasanton, CA. This provided the foundation to build a working knowledge of the construction industry.
From 2003-2005 Matt worked as an Associate Director of The Listening Center, state of the art speech and language based clinics that administer a cutting edge therapeutic approach for individuals with autistic spectrum disorders, ADHD, learning disabilities, and communication delays. While at The Listening Center, Matt was responsible for daily management obligations as well as coordinating marketing approaches for two of the Listening Center locations in Northern California. During this time, Matt also facilitated and organized research with U.C. Davis, while becoming a certified research assistant. The research conducted was an attempt to support the results produced by the method utilized at The Listening Center: the Tomatis method of auditory therapy.
In September of 2005, Matt began his employment with Zenith Insurance Company, a monoline insurance carrier specializing in workers' compensation. Matt worked as an underwriter, gaining the knowledge and experience to analyze policy language and determine appropriate coverage while managing a $12.5 million book of business. While working indirectly with employers and learning the industry from the inside out, he quickly realized a position as a producing insurance broker was more suited to career and life goals. With a chance to directly help employers understand how pro-active risk management could benefit their operations with great impact, Matt filled a position within InterWest Insurance Services in the Chico, CA location.
Matthew currently sits on the Chico Community Scholarship Association Board of Directors, is a chairman on the Good Guys Charitable Committee for youth sports, and is the Secretary on the Executive Board of Directors for the Valley Contractors Exchange. Matt continues to assist organizations interested in higher levels of service than they currently receive from their risk management brokerage, coordinate their service platforms with the qualified consultants or programs available, and analyze coverage needs/options to ensure adequate insurance arrangements. Having a background in underwriting brings a technical approach to marketing and highlights the aspects that help one enterprise stand out from the rest, which justifies why insurance carriers would benefit from offering coverage. Alternative market arrangements are also a specialization that are offered more and more frequently, and Matt will assist in creating a feasibility analysis to evaluate such programs where positive performance yields dividends.
Matthew, a native of the Dublin, CA in the East San Francisco Bay Area, lives an active lifestyle and is involved with his children's activities while not actively pursuing new business opportunities. Matt currently resides in Chico with his wife, daughter, and son and has been with InterWest since June of 2007.
(530) 897-3158
mbauer@iwins.com