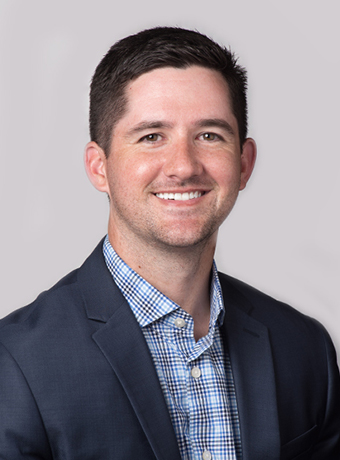 Cameron Rappleye
Commercial Insurance Broker
Cameron Rappleye joined InterWest in April of 2016. He's been around business owners his entire life, including his Grandpa's flooring business, Simas Floor & Design founded in 1951, and with his Dad in commercial lending for 35 years. These experiences have provided Cameron with a unique perspective on the daily battles California companies face and the impact they have on their bottom line.
Cameron is a Sacramento native and obtained his Bachelor of Science in Business Marketing from California State University, Sacramento. He played on the Sacramento State Golf Team and was blessed to travel the country for three years chasing his lifelong dream of being a professional golfer. His passion for business, coupled with his need to eat and pay rent, eventually won out and he pivoted to insurance to work closely with clients to assist in making a positive impact on their financial security.
Cameron has chosen to target the Transportation, Construction and Social Services industries, providing quantifiable data and objectives to drive ownership valuation for his clients. The strategies of his team impact businesses of all sizes from a 20 employee Transportation firm to a 4,000 employee Non-Profit with 150 locations. InterWest is a home for every business and we have a unique passion for partnering with companies that make a difference in the communities we mutually serve.
(916) 609-8424
crappleye@iwins.com