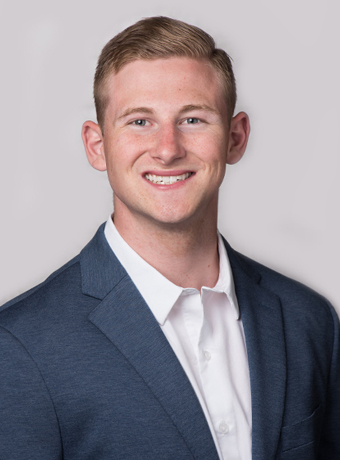 Mitchel Sherman
Commercial Insurance Broker
Mitchel Sherman joined InterWest in January 2017 as a commercial broker, after serving as an intern while attending Sonoma State University. He also interned with Arthur J. Gallagher in Fresno and EPIC Insurance Brokers in Petaluma where he obtained his Property & Casualty License and gained a wealth of insurance industry knowledge.
Mitchel grew up in the Manufacturing and Agriculture industries and spent time working at a corrugated packaging company in the Central Valley. Through this experience, he has gained a unique understanding of safety. His focus on building a safety culture within an organization drives Key Performance Indicators and Ownership Valuation.
Mitchel graduated from Sonoma State in December 2016 with a Bachelor's Degree in Economics and is an alumnus of Pi Kappa Phi Fraternity, having served as their founding president. He played lacrosse and has a passion for fitness. He has lived in three states and more than 15 different homes. He grew up in Southern California, but is a new resident to Sacramento. Outside of the office, he enjoys spending time with friends and family, skiing, watching sports, and hiking with his dog Jax.
Mitchel chose a career with InterWest because of its outstanding reputation and innovative solutions.
(707) 794-7411
msherman@iwins.com