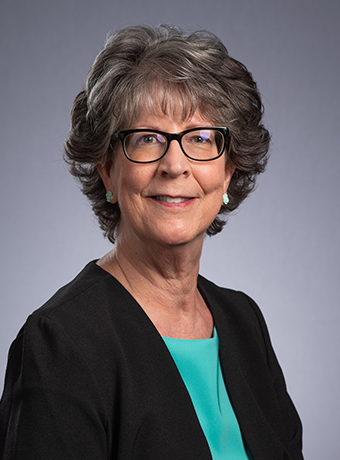 Paula Osborne, AINS
Director, Property & Casualty Claims Services
Paula Osborne joined InterWest in 1995, bringing 17 years of carrier insurance claims experience to her position of Claim Manager. As a multi-line commercial and personal adjuster in her previous 11 years, and in claims department operations for 6 years prior to that, Paula developed technical knowledge in all areas of first and third party claims as well as team mechanics. She was a total loss/salvage coordinator, part of a Special Investigation Unit, and trained new adjusters throughout her carrier tenure. Paula specialized in the areas of complex property coverages and adjustments situations.
Paula demonstrates a total service commitment to InterWest's clients, as well as to her claim team. She takes a hands-on approach to claim management and recognizes the importance of immediate reactionary handling and investigation. She understands the challenges that arise throughout the life of a claim and utilizes her skills and experience to advocate for her clients to obtain a successful conclusion of their loss.
In 2012, Paula was promoted to Assistant Director of Property & Casualty Claims and then in 2019, to Director of Property & Casualty Claims. She continues to develop and expand her knowledge, and that of her team, in all aspects of client services, team work, claim challenges and advocacy. She draws from her own positive can-do attitude, strong coaching and problem solving skills, and her ability to smoothly adjust to the ever-changing landscape of the insurance industry.
As one of many InterWest initiatives to give back to the community, Paula is a partner with Cristo Rey Charter High School of Sacramento in their work-study program where students are exposed to the business world throughout their 4 years of high school. One of Paula's prior Cristo Rey mentees is now an InterWest employee. She is very proud to be part of this program, as well as being involved with InterWest's Summer Internship program.
Paula resides in Citrus Heights with her husband Steve, has two grown children and two grandchildren. She loves all things cats and spending time with family.
(916) 609-8346
posborne@iwins.com