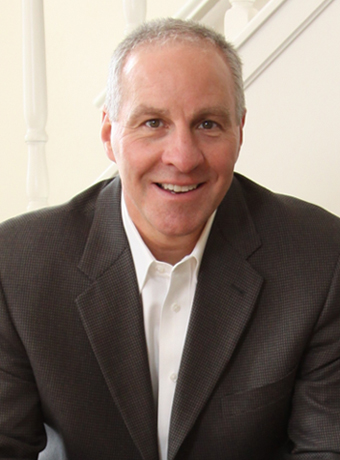 Stephen Holden, Esq.
Director of Human Resource Consulting Group
Mr. Holden is the founder of the Holden Law Group and manages both the Legal Services and Human Resource Consulting departments of the firm.
Legal & Management Experience
Mr. Holden is a seasoned litigator of all types of employment claims.  Whether the dispute is in state court, federal court or an administrative agency, it is likely one previously encountered and successfully defended by Mr. Holden.  His litigation expertise includes the skillful use of alternative dispute resolution mechanisms, including arbitration and mediation.  Mr. Holden handles matters before all courts and administrative agencies such as the Equal Employment Opportunity Commission, California Department of Fair Employment and Housing, Department of Labor, Department of Labor Standards Enforcement, Cal-OSHA Appeals Board and Workers' Compensation Appeals Board.
When he is not managing the aggressive defense of claims, Mr. Holden helps employers prevent claims with cutting edge legal and practical preventive advice.  His legal advice is combined with keen business sense and practical human resource experience.  Prior to attending law school, Mr. Holden was the Vice President and General Manager of a company with retail, wholesale and manufacturing operations.  He uses his business and management experience to connect clients with real-world solutions that meet client expectations.
Mr. Holden has successfully represented clients ranging from small businesses with just a few employees to multi-national companies with thousands of employees.  He has experience representing clients in a broad range of industries; including agriculture, construction, health care, hospitality, manufacturing, social services, professional services, retailing, transportation and utilities.
Professional Activities and Interests
Mr. Holden is a member of the California Bar Association and the labor and employment law section of the bar.  He was selected by peer review to the 2013 Best of the Bar designation. He was a member of the Milton L. Schwartz American Inn of Court.
Mr. Holden's experience includes serving as an editor for the California Employment Law Monitor and contributing author for the Sacramento Business Journal.  It also includes serving as a director and volunteer for a number of non-profit community service organizations.
Mr. Holden has a passion for endurance sports.  He has completed numerous long-distance events including the Ironman Triathlon and the Western States 100 Mile Run.
(530) 888-0901
steve@holdenlawgroup.com