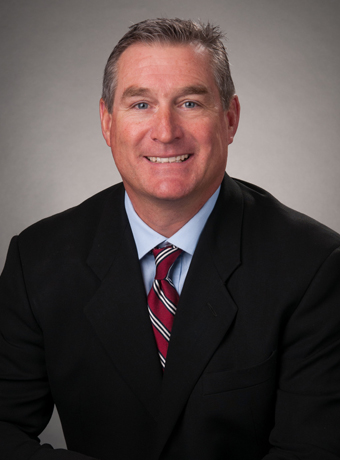 Steve Carmassi
Vice President
Steve Carmassi has been helping clients place insurance coverage since 2003. His diverse employment background in manufacturing, construction, warehousing/distribution, logistics and high tech, among other fields, offers a unique perspective with regard to risk management. Having operated his own company for over 8 years, Steve understands the challenges faced by business owners and is focused on developing commercial insurance solutions to reduce the cost of risk
Steve started his career at Watkins Johnson Company after graduating from Santa Clara University with a degree in Mechanical Engineering. He designed thermal processing equipment used in the production of integrated circuits and other electronic devises and holds a patent on controlled-convection soldering methods. While at WJ, Steve received a Master of Business Administration degree and helped the company develop its sales and marketing efforts in order to expand into other product lines.
In 1991, Steve became president and co-founder of SierraTherm, Inc., a manufacturing company that designs and fabricates thermal processing equipment for the production of solar cells, integrated circuits and other electronic devices. He developed the business plan, secured private funding and helped build the company from the ground up into a $25 million a year company.
Steve later joined Softbank Services Group as director of sales servicing Fortune 1000 companies in the high technology, financial and internet retailing marketplace. While at Softbank, he was responsible for providing customer acquisition, technical support, direct sales and warehousing as well as fulfillment solutions to Dell Computer, Apple Computer, E*Trade, Cisco, WebTV and Hewlett Packard among other companies.
Steve joined Wink Communications, a Softbank client, in 1999 as Vice President of Strategic Accounts & Business Development. He managed the Microsoft & WebTV relationships and built alliances with key strategic partners to grow Wink's business as a provider of interactive television solutions. After going public in late 1999, Wink was acquired by Liberty Media and OpenTV. Steve's roll with the new company expanded to include joint sales efforts with broadcast television companies and cable networks for imbedding interactive television software into advertising commercials and programming.
In 2003, Steve joined InterWest as a commercial insurance producer and risk manager. He has leveraged his past experience in a number of fields to provide insurance solutions to business owners. He also offers a consultative approach to solving risk management challenges as well as general business issues. Steve's clients consider his involvement in their company an integral part of their business and view him as an extension of their own staff.
(925) 977-4102
scarmassi@iwins.com