New Employment Laws for 2017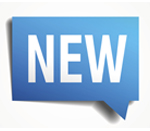 Posted on:
October 27, 2016
Governor Jerry Brown has signed into law almost 900 of the bills passed by California's extremely progressive Legislature in 2016. This newsletter provides brief summaries of the new employment laws most likely to affect the clients of Holden Law Group. The laws described will be effective January 1, 2017, unless otherwise noted. Full copies of the laws can be viewed by clicking on the links provided. Please contact us if you need further explanation on how a particular bill may apply to your organization.
ASSEMBLY BILLS (AB)
Requires a timely release by the Department of Industrial Relations ("DIR") of any funds deposited with it by contractors or subcontractors in connection with a prevailing wage and penalty assessment on a public works contract. The DIR will be required to release the funds plus interest within 30 days of the conclusion of the administrative and judicial review, or upon notice from the Labor Commissioner of a settlement or final disposition in the matter.
Expands the definition of "employee" under the Fair Employment and Housing Act to include individuals employed under a special license in a nonprofit sheltered workshop, day program, or rehabilitation facility and authorizes such individuals to bring an action under the Act for any form of harassment or discrimination prohibited by the Act.
Provides employers with an affirmative defense to such an action where the employer proves that the challenged activity was permitted by statute or regulation and was necessary to serve employees with disabilities under a special license.
Maintains an employer's ability to pay an individual with a physical or mental disability less than the minimum wage where the proper license is obtained.
For periods of disability commencing after January 1, 2018 and before January 1, 2022, sets the weekly benefit amount under the unemployment compensation disability law and for the family temporary disability insurance program to a minimum of $50. Specifies formulaic increases to the wage replacement rate based on the wages paid to the individual during the quarter of the individual's disability base period in which wages were highest, not to exceed the maximum workers' compensation temporary disability indemnity weekly benefit amount.
For periods of disability commencing on or after January 1, 2022, where wages during the highest quarter of the disability base period were over $1,749.20, sets the weekly benefit amount to 55% of wages divided by 13, but not to exceed the maximum workers' compensation temporary disability indemnity weekly benefit amount.
Beginning January 1, 2018, removes the seven (7) day waiting period to receive family temporary disability benefits. In order to be eligible for family temporary disability insurance benefits on any day in which the employee cannot perform regular work due to bonding with a minor child during the first year of birth or placement, or due to caring for a seriously ill child, parent, grandparent, grandchild, sibling, spouse or domestic partner, the employee will only need to make a claim for temporary disability benefits and file a certificate as already required.
Expands overtime protections to agricultural workers, who had previously been exempt for the eight-hour workday and exempt from Labor Code provisions setting the maximum days of consecutive work. The changes will apply to any person employed in an agricultural occupation in California, as defined in Wage Order No. 14.
Phases in new overtime rules over a four (4) year period, from 2019 to 2022. Overtime compensation will be owed as follows: (1) in 2019, for time worked over 9.5 hours in a day, or 55 hours in a week; (2) in 2020, for time worked over 9 hours in a day, or 50 hours in a week; (3) in 2021, for time worked over 8.5 hours in a day, or 45 hours in a week; and (4) in 2022, for time worked over 8 hours in a day, or 40 hours in a week.
Expands double time compensation for time worked over 12 hours in a day, beginning in 2022.
Agricultural businesses with fewer than 25 employees will have an additional three (3) years to comply with each phase of these overtime rules.
Effective January 1, 2017, agricultural workers will no longer be exempt from Labor Code sections 551 and 552. With exceptions, those sections require one day's rest in seven and set the maximum number of days an employee can work consecutively.
Requires transportation network companies (such as Uber and Lyft) to conduct a local and national criminal background check for each participating driver.
Prohibits transportation network companies from contracting with, employing or retaining drivers who are registered sex offenders; who have been convicted of violent or terrorism-related felonies; who have been convicted of assault, battery, domestic violence, driving under the influence, or certain other specified felonies, within the previous seven (7) years.
Allows investigative consumer reporting agencies to furnish reports that include criminal history (including records of arrest, indictment, information, misdemeanor complaint or conviction more than seven (7) years old) to transportation network companies.
Transportation network companies that fail to comply are subject to penalty of $1,000.00 to $5,000.00 for each offense.
Broadens the requirement that an employee of a temporary services employer be paid weekly to include security guards who are employed privately but assigned to work for a third-party client. A security guard would qualify under this wage requirement if its employer:

Negotiates the working conditions of the security guards;
Determines the assignments and reassignments of work;
Retains the authority to assign or reassign workers to different clients;
Pays the worker from its own accounts; and
Retains the right to hire and fire the employee.

If the security guard is assigned to work for a client on a day-to-day basis, wages are due daily if the employee reports to or assembles at the office of the temporary services employer or other location, and is dispatched to a client's worksite each day and returns to the temporary services employer office or other location.
The law is effective immediately.
Applicants for Employment: Criminal History
Prohibits employers from inquiring as to, or utilizing as a factor in determining any condition of employment, information concerning an applicant's juvenile criminal history (including arrest, detention, processing, diversion, supervision, adjudication or court disposition). Juvenile convictions are also off- limits.
Certain exceptions are provided for employers at health facilities.
Expands prevailing wage requirements to provide that where a contractor requires an apprentice to comply with certain pre-employment activities as a condition of employment, such as filling out an application, undergoing testing, training or examination, or engaging in another pre-employment process, the apprentice must be paid for all such time, including travel time to and from the pre-employment activity, at the prevailing wage rate for apprentices in the trade in which he or she is registered.
This does not apply to a drug or alcohol test requirement where the apprentice fails the test.
Expands employer responsibilities for those conducting business in the janitorial industry. Covered workers include janitors working as employees, independent contractors, or franchisees. Effective July 1, 2018, employers that employ one or more covered workers and provide janitorial services by contract, subcontract or franchise arrangement will be required to register annually with the Labor Commissioner and are prohibited from conducting any business until they do so.
Requires the Commissioner to maintain on the department's website a public database of registered property service employers.
Requires covered employers to keep accurate and specific records regarding employees for three years, including names, addresses, daily hours worked (including start and stop time), wage and wage rate paid each pay period, age of all minor employees, and other conditions of employment.
Effective July 1, 2018, covered employers must provide the Department of Fair Employment and Housing's DFEH-185 Sexual Harassment pamphlet to all covered workers, until a biennial, in-person training on sexual violence and harassment prevention training requirements is established by the Division of Labor Standards Enforcement ("DLSE"), which is set to be in place by January 1, 2019.
Establishes civil fines for specific violations of its provisions, including a $100.00 fine for each calendar day that the employer is unregistered, up to $10,000.00, and a fine for any person or entity that contracts with an unregistered employer, between $2,000.00 and $10,000.00 for a first violation, and $10,000.00 to $25,000.00 for a subsequent violation.
Lowers the age of students who may receive work experience education credit from 16 years of age to 14 years of age, and increases the length of an acceptable job shadowing experience from 25 hours to 40 hours in a specified period. The principal of the school in which the pupil is enrolled must certify that the work experience is necessary for the student's participation in a career technical education program.
Revises the minimum salary that private elementary and secondary school teachers must make to be exempt from overtime compensation.
As of July 1, 2017, a teacher will need to earn no less than 70% of the lowest schedule salary offered by the school district or county in which the school is located, or 100% of the lowest salary offered by any school district to a credentialed teacher – whichever is greater. Until then, the current threshold of double the state minimum wage will apply.
Requires employers to provide all new employees and all employees requesting the information with written notice of the employees' rights against discharge, discrimination and retaliation in the event they are victims of domestic violence, sexual assault or stalking and consequently need to take time off of work.
Requires the Labor Commissioner to develop a written notice that may be used by employers by the deadline of July 1, 2017. Employers will not be required to provide notice of the employee rights until the Labor Commissioner posts the sample notice on its website.
Clarifies that the required itemized wage statements need not contain the total hours worked by the employee during the pay period if the employee is exempt from the payment of overtime under specified statutes and wage orders. This includes employees falling under the executive, administrative and professional exemptions, outside salespersons, computer software professionals, family members and several other uncommon situations.
Expands exemption from coverage under workers' compensation rules.
Revises the definition of "employee" under workers' compensation rules, so that an officer or member of the board of directors would not be considered an employee if he or she owns at least 15% of the issued and outstanding stock of the corporation and executes a written waiver of his or her rights under the laws governing workers' compensation, stating under penalty of perjury that he or she is a qualifying officer or director. This waiver must be accepted by the corporation's insurance carrier.
Similarly, a general partner of a partnership or a managing member of a limited liability company may elect to be excluded by executing a written waiver of rights.
Increases the state minimum wage for employers in all industries who employs 25 or fewer employees as follows:

January 1, 2018 – December 31, 2018 – $10.50 per hour
January 1, 2019 – December 31, 2019 – $11.00 per hour
January 1, 2020 – December 31, 2020 – $12.00 per hour
January 1, 2021 – December 31, 2021 – $13.00 per hour
January 1, 2022 – December 31, 2022 – $14.00 per hour
January 1, 2023 – Until Adjusted – $15.00 per hour
Specifies that the minimum wage will be increased automatically by formula each year after 2023. However, there will be no increase if the rate of change in the consumer price index is negative.
Requires the Director of Finance to make an annual determination of whether state economic conditions and the General Fund fiscal condition support a minimum wage increase. The Director has until July 28th of each year to make this assessment. The Governor may accordingly temporarily suspend the minimum wage increase, but only two (2) times.
Effective July 1, 2018, entitles employees working as in-home supportive services providers to paid sick leave, once they have worked in California for 30 or more days within a year of hire. The full amount of leave to be provided to these employees is eight (8) hours or one day in each year of employment; 16 hours or two (2) days once the minimum wage has reached $13 per hour; and 24 hours or three (3) days once the minimum wage has reached $15 per hour.
Gives employers credit against the obligation to pay per diem wages on public works projects for payments made towards industry advancement and collective bargaining agreements administrative fees, if the payments are made pursuant to a collective bargaining agreement to which the employer is obligated (instead of simply a collective bargaining agreement pertaining to the same craft, classification or type of work within that locality).
Excludes credit towards per diem wages for employer payments for certain apprenticeship or other training programs, worker protection and assistance programs, committees, and industry advancement and collective bargaining agreement administrative fees, if the payments are not made pursuant to a collective bargaining agreement to which the employer is obligated.
With respect to verifying an applicant's or employee's authorization to work in the United States, makes it unlawful for an employer:

to request different or additional documents than are required under federal law (I-9 verification procedures;
to refuse to honor documents that appear genuine on their face;
to refuse to honor documents or work authorization based upon the specific status or term of status that accompanies the authorization to work; or
to attempt to reinvestigate or re-verify an incumbent employee's authorization to work using one of these unfair immigration-related practices.

Employers who violate the law are subject to penalty by the Labor Commissioner in an amount not to exceed $10,000.00 per violation. A victim of such violation may file a complaint with the Division of Labor Standards Enforcement ("DLSE").
Makes the Domestic Worker Bill of Rights permanent by deleting sunset date of January 1, 2017.
The Domestic Worker Bill of Rights (effective January 1, 2014) created overtime rules applicable to some domestic workers (overtime after nine hours in a day or 45 hours in a week) and defined the terms "domestic work," "domestic work employee," "domestic work employer" and "personal attendant." Domestic work only involves services provided in a private household, not a facility providing board or lodging. Domestic work occupations include childcare providers, caregivers of people with disabilities, sick, convalescing, or elderly persons, house cleaners, housekeepers, maids, and other household occupations. With numerous exceptions, a domestic work employee is any person who performs domestic work, including personal attendants. The traditional teenage babysitter is one notable exception.
Expands the Equal Pay Act beyond gender discrimination to prohibit employers from paying any of its employees wage rates less than the rates paid to other employees of another race or ethnicity for substantially similar work.
Clarifies that under the Act an employee's salary history cannot by itself justify a disparity in compensation between employees of the opposite sex or between employees of different races or ethnicities, and does not constitute a "bona fide factor."
The Equal Pay Act also prohibits employers from discharging or otherwise retaliating against an employee who is in any way involved in the enforcement of the Act. Employers may not prohibit employees from disclosing or discussing wages or encouraging other employees to exercise rights under the Act.
Employers and other persons acting individually or as an officer, agent, or employee of another person are guilty of a misdemeanor and punishable by a fine of not more than $10,000.00 and/or imprisonment up to six (6) months for willfully violations.
Extends indefinitely the requirement that employers in the Bay Area with 50 or more employees provide covered employees with various benefits related to the employees' commutes to work. It makes some changes to the existing program by deleting bicycle commuting as a pretax option under the program and instead would authorize a covered employer, at its discretion, to offer commuting by bicycling as an employer-paid benefit in addition to commuting via public transit or by vanpool.
Requires the Division of Occupational Safety and Health to propose a heat illness and injury prevention standard applicable to employees working indoors. The standard shall be proposed to the Occupational Safety and Health Standards Board by January 1, 2019. The Board will review the standard, and adopt it if sufficient. The standard may include exemptions for certain industries, but must otherwise include an assessment of environmental temperatures, work activity levels and other factors.

Mandated Retirement Savings Plan
Imposes a state-mandated retirement savings program for private-sector workers who lack one. The California Secure Choice Retirement Savings Trust Act requires eligible employers (profit and non-profit, excluding government entities, which have five (5) or more employees) to offer a payroll deposit retirement savings arrangement so employees can contribute a portion of their salary or wages to a retirement savings program account in the California Secure Choice Retirement Savings Program.
Eligible employers that do not offer an employer-sponsored retirement plan or automatic payroll deduction IRA shall have a payroll deposit retirement savings arrangement to allow employee participation in the program as follows:

Eligible employers with more than 100 eligible employees: three (3) months after the Board opens the program for enrollment;
Eligible employers with more than 50 eligible employees: six (6) months after the Board opens the program for enrollment;
All other eligible employers: nine (9) months after the Board opens the program for enrollment.

Requires eligible employees (not including employees covered under the federal Railway Labor Act, employees engaged in interstate commerce so as not to be subject to California legislative powers, or employees covered by a valid collective bargaining agreement that provides for a multiemployer Taft- Hartley pension plan) to participate, unless they opt out pursuant to the opt-out form to be provided by the employer.
Requires a percentage of the annual salary or wages of an eligible employee participating in the program to be deposited in the California Secure Choice Retirement Savings Trust.
Requires the Employment Development Department ("EDD") to assess a penalty against any eligible employer that fails to make the program available.
Employment Contracts: Choice of Law and Forum
Prohibits any employment contract entered into, modified, or extended on or after January 1, 2017 from containing a provision forcing an employee, whose primary residence and place of work is within California, to adjudicate a claim that arose within the state of California in a different state. This includes claims resulting in litigation or arbitration.
Prohibits employers from requiring an employee to agree to any provision which would deprive the employee of the protections of California law with respect to a claim or dispute arising in California.
Any such provision is voidable by the employee. An employee seeking injunctive relief or other remedies under this law may be awarded attorneys' fees. The new law does not apply to employees represented by counsel during the contract negotiation process.
We will be analyzing the impact in the coming months and providing you with in-depth analysis in selected cases. In the meantime, if you have immediate questions or concerns about the new legislation, call us and we will be your
resource and partner in navigating through the changes.