Federal Electronic Recordkeeping Standard – California Employer Update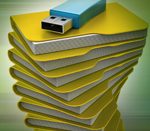 Posted on:
May 23, 2018
The new Federal OSHA recordkeeping standard effective January 1, 2017, required that qualified employers covered by State Plans under their regulation, submit Log 300 injury and illness records electronically by December, 2017. Employers in State Plans without electronic reporting regulations were allowed extra time to adopt the new standard. However, on April 30, 2018, Fed OSHA posted a "trade release" notifying qualifying employers within these states, including California, Maryland, Minnesota, South Carolina, Utah, Washington and Wyoming, that they are required to submit their injury data through OSHA's Injury Tracking Application (ITA) website by July 1, 2018.
InterWest Insurance Services recommends that affected employers comply with the Federal Standard by submitting their injury records on or before July 1, 2018. Please note the following supporting links.
ITA Website:
https://www.osha.gov/injuryreporting/index.html
Federal OSHA Trade Release:
https://www.osha.gov/news/newsreleases/trade/04302018
Businesses exempt from recordkeeping rule:
https://www.osha.gov/recordkeeping2014/records.html
For additional information please visit the Cal/OSHA website:
http://www.dir.ca.gov/dosh/calosha-updates/log300-reporting.html