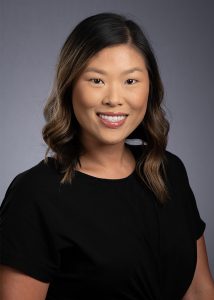 Monika joined InterWest's Risk Management team in 2008 as Risk Management Assistant. As a result of her hard work and contribution, she was promoted to Risk Management Consultant in 2018.
Monika's extensive background in the Risk Management field makes her a valuable contributor to various teams, projects, and client services. She works closely with the Northern California Schools Insurance Group as an inspector, and has an expanding role in the healthcare industry.
Monika graduated from Simpson University where she attained a Bachelor of Science in Organizational Leadership. She also earned the designation of Certified Office Ergonomics Evaluator in 2019. Her longer-term goal is to earn both the Associate Safety Professional (ASP) and Certified Safety Professional (CSP) certifications. She is committed to lifelong learning, broadening her knowledge base and developing her talents as a Risk Management Consultant.
Monika currently resides in Redding, CA with her husband and their four animals. When she is not in the office, Monika enjoys travelling, spending time with friends, and going to brunch.