March 24, 2020 – Summit Webinar – HSA Administration and Compliance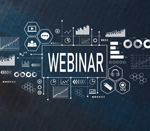 Posted on:
December 19, 2019
12:00 pm – 1:00 pm PST
Properly administering HSA benefits has always been difficult for employers. IRS rules are often complicated, and improper administration can lead to serious tax consequences for the employer and employees. New benefit arrangements such as concierge medical services, on-site medical clinics, and other reimbursement arrangements can create HSA eligibility issues. This session will cover important compliance rules applicable to HSAs, such as coordination with Medicare eligibility, employer contributions rules, and more.
***Click to Register***