December 1-13 – 2017 Sacramento Children's Home Giving Tree Host- An InterWest Tradition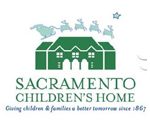 Posted on:
December 7, 2017
Each holiday season employees from InterWest's Sacramento office select a Child's Wish Star from one of the Giving Trees in the office and fulfill the gift requests for children in need at the Sacramento Children's Home. Over 6,900 children and 4.600 families are served by the Sacramento Children's Home residential and community- based programs. For most, donated gifts are the only gifts they will receive this season. Community support of this program will allow the Sacramento Children's Home to grant holiday wishes for children in need throughout Sacramento.
If you would like to help make a children's holiday dream a reality, please contact Ann Checkley at Ann.Checkley@kidshome.org or visit http://www.kidshome.org/how-to-help/holiday-giving-program/ for more information.