Saturday, March 24th, 2018 – Run for Mercy 5K and Family Walk! Join us!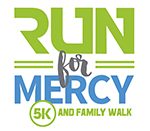 Posted on:
January 18, 2018
The InterWest Personal Insurance practice group is excited to be a sponsor of the 9th annual Run for Mercy 5K and Family Walk which takes place on March, 24th at Maidu Park in Roseville, CA. The Run for Mercy funds the local Mercy Multiplied 40-bed residential home where the goal is to help young women permanently stop destructive cycles, discover purpose for their lives, and become productive and thriving individuals.
To register, please visit http://runformercy.com/California or contact Kerrie Naber at knaber@mercymultiplied.com for more information.