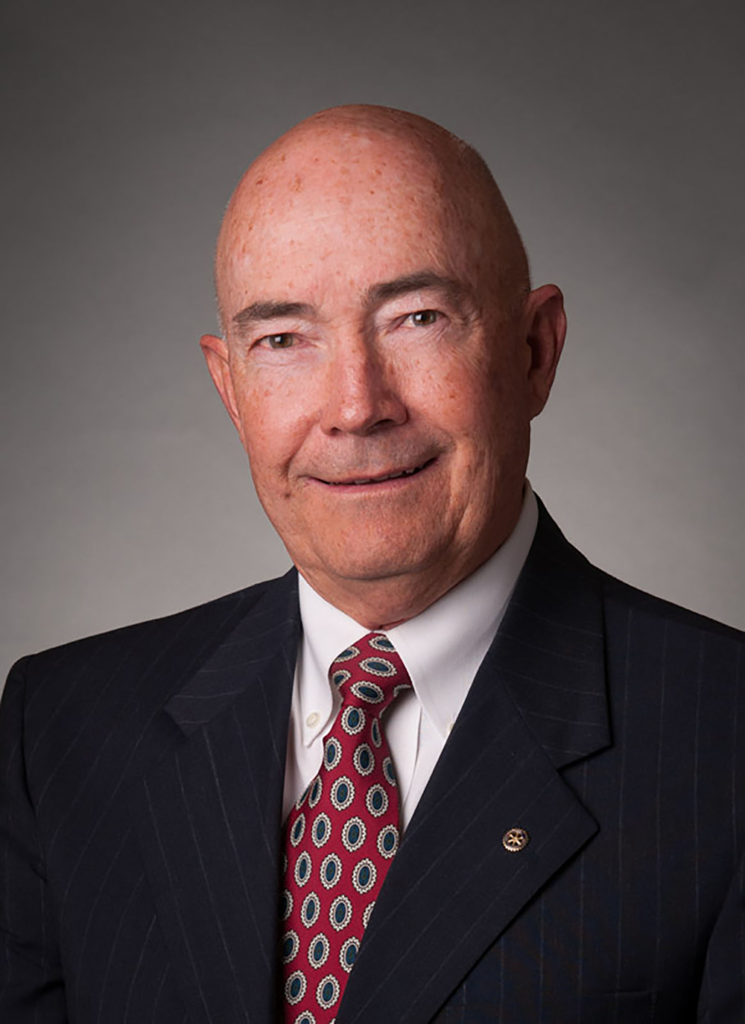 Joe Weber has more than 4 decades of experience as a Surety Bond Underwriter and Broker; providing both leadership for the industry and timely and knowledgeable solutions for his clients.
Joe began his career in the U.S. Air Force and U.S. Air Force Reserve, retiring 20 years later as a Lieutenant Colonel. He achieved his MBA in 1973 from Golden Gate University in San Francisco and has a FAA Commercial/Instrument Pilot License.
He worked for 3 major Surety Bond companies in Northern California before accepting a position at Pickett-Rothholz & Murphy where he served as Vice President, and later at John O. Bronson Co, both in Sacramento. During the over 30 years at these two agencies, he provided the construction industry national expertise; helping his clients establish strong and beneficial relationships with insurance carriers. In an industry where reputation, trust and integrity are so important, Joe's solid expertise and dedication made him a broker his customers depend on year after year.
A leader in the industry, Joe has served as President of the San Francisco Surety Forum and maintained trade associations with the Construction Financial Management Association, Sacramento Builders Exchange, Associated General Contractors and Associated Builders & Contractors.
Extremely active in his community, Joe Weber has spent many years serving in various organizations. For the Sacramento Metropolitan Chamber of Commerce, he served in many capacities including Board of Directors, Chairman of the Military Affairs Committee, member of the New Military Missions Task Force, awarded Volunteer of the Month, and Chairman of the Sacramento Person of the Year Selection and Membership Investment Review Committees.
Joe has also served as the President of Rotary Club of Perkins, both President and Vice President of Finance of the Golden Empire Council of the Boy Scouts of America, Vice President and Board of Directors of the Sacramento Builders Exchange, and Board of Directors and Treasurer of the Capitol Area Political Action Group. Joe was awarded Eagle Scout, Boy Scout of America's highest rank in 1958. Most recently he received the Silver Beaver Award from the Golden Empire Council of the Boy Scouts of America.
With his impressive military service, Joe was the Honorary Vice Commander of McClellan Air Force Base and Honorary Wing Commander of Mather Air Force Base in California. He's served as the Co-Chairman of the Mather Air Force Base Re-Use Task Force for the Sacramento Metropolitan Chamber of Commerce and President of Mather AFB Heritage Foundation. He spent 7 years on the Executive Board of the Logstar Association at McClellan AFB.
In 2000, he was an instructor in the University of California, Davis Construction Certificate Program.