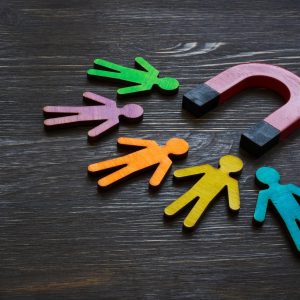 Besides health insurance and a 401(k) plan, other benefits that employees value highly are generous paid time off and flexible or remote work, according to a new survey.
But for the first time, the annual study by employee benefits provider Unum found that the younger generations are not on the same page with their older peers when it comes to what they value most in their benefits package.
"A multi-generational workforce is a huge benefit for companies," said Liz Ahmed, executive vice president of People and Communications at Unum. "With the diversity of background, experiences, and thought employees bring, employers need to make sure there's something in their benefits package for everyone's different stage of life."
Although the generations differ in their top three priorities, when opened to the top five, there is one common denominator: emergency savings.
Emergency savings
Sixty-four percent of employees surveyed said they do not have access to an emergency savings option through their employer. This benefit ranks third for boomers (25%), third for Gen X (32%) and second for Gen Z (37%).
Emergency savings plans can help prepare your employees for unexpected expenses — without dipping into retirement funds or using credit cards.
Employer-sponsored emergency savings accounts help workers save for financial emergencies by automatically deducting an amount from each paycheck and depositing it into a separate account. If they need to cover a bill or cash gets tight, they can draw from this fund to bridge a financial gap.
Also, with mental health support and resources high on the list for younger workers, employers may consider tapping an employee assistance program. EAPs are voluntary, work-based programs that offer free and confidential assessments, short-term counseling, referrals and follow-up services to employees who have personal and/or work-related problems.
You can use the following list as a general guidepost if you are considering adding voluntary benefits to your employee offerings.
These are the top 15 non-insurance benefits for U.S. workers:
Generous paid time off program
Flexible/remote work options
Paid family leave (for childcare or caring for an adult family member)
Mental health resources/support
Emergency savings
Professional development
Financial planning resources
Fitness or healthy-lifestyle incentives
ID theft prevention
Gym membership or onsite fitness center
Student loan repayment benefits
Pet-friendly offices
Personalized health coaching
Sabbatical leave
Dedicated volunteer hours.
A final thought
There are so many voluntary benefits to choose from that it's important that you opt for ones that your employees actually want. A good way to gauge their interest is to conduct your own survey by asking them which benefits they would like to see and offering them a list to choose from.