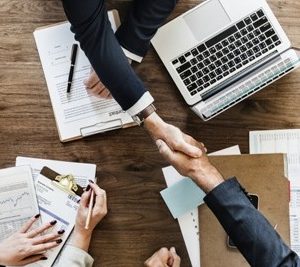 Many agencies that are focused on high growth can run into issues if they write business that drives up the loss ratios of their books of business.
Brokerages with high-loss-ratio books can quickly see agency appointments revoked, their reputation sullied and shrinking options for markets with which to place business. That can translate into a slow spiral if the agency doesn't take steps to bring down its clients' loss ratios, especially the ones that are bending the curve.
The key, of course, is to write clients who take risk management seriously as well as working with clients to implement measures to help them avoid incidents that require them to file a claim. Agencies with low-loss-ratio books gain favor with insurers, attract other carriers who are looking for quality business and they can collect bonus commissions.
While established agencies usually have protocols that help them amass books of business with overall low loss ratios, the task is harder for new agencies trying to bolster their credentials with insurers. While quickly adding new clients to your book can help catapult agency revenues, it's important that you work on building a good client base that is motivated to keep their claims down.
To not fall into the high-loss-ratio trap when growing your agency, consider:
Not focusing just on price – If you focus only on price for every account and try to push the underwriting limits of what's acceptable to the carrier, they may not react kindly. Also, lower prices mean that the loss ratio for your book of business with an insurer can be destroyed by one large claim.
As part of this you will need to be selective about the accounts you'll take on. But some companies may have extremely high losses and will struggle to find insurance at affordable rates. You want to gird yourself and occasionally inform a prospective client that your agency cannot help them.
Find a few niches and become a specialist – Instead of soliciting business from all types of industries, many successful agents will focus on one or a few core sectors. If you specialize in say, restaurants, you can cement yourself as an expert in the field. Additionally, as you get to know the industry and its players, you'll be better able to identify prospects who prioritize risk management and safety.
Do your homework – This dovetails with becoming a specialist, as doing homework includes inspecting each risk and meticulously gathering the information you need to get a solid quote from the carrier's underwriter. If you specialize, you'll be better able to spot issues or discrepancies.
You should also be on the lookout for prospects who may be trying to hide something to get a lower rate. Look for red flags like not providing complete answers to questions and reluctance to share company information like number of employees and scope of operations, as well as their risk management efforts.
Get close to your carriers – Insurers often switch course, deciding to pull back from one line of businesses and increasing their appetite for another. It's important that you develop a relationship with your carrier representatives so you can be ready for any changes. Also, watching their moves in the marketplace when quoting other business will give you a sense of if they are pulling in their horns on certain risks.
This is important in case you suddenly have to look for another carrier that writes a risk now on the outs with your insurer. If you are in tune with your insurers, you can better anticipate their next moves.
Place imperfect business with less-discerning carriers – Not every account is going to be a risk management star. Some industries and employers may not be perfect and have their share of claims. In these cases, you may want to place these accounts with carriers that do not require upfront underwriting.
The bottom line
Above all, in order to keep loss ratios low, you should work closely with clients that may need assistance in developing their risk management and safety protocols. Some prospects are unsophisticated but motivated to keep their workers safe and their operations moving through risk management.
Helping them in this regard solidifies your relationship and can lead to more business as they grow, and through possible referrals.