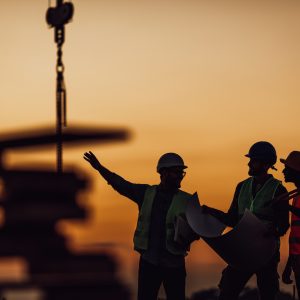 Increasing construction project delays are combining with a hardening market for builder's risk and liability insurance to create headaches for project owners and contractors.
If your project suffers from delays, you may find it difficult or costly to extend the length of your insurance coverage as insurers have tightened their underwriting policies and some have stopped underwriting construction projects altogether.
Owners need to understand the insurance marketplace and take steps in advance to keep insurance issues from throwing a monkey wrench into a project.
Delays weigh on contractors
Contractors report several reasons for delays:
Projects are increasingly complicated and have long durations.
Initial budgets and estimated timelines may prove to be inadequate or over-optimistic.
The process of obtaining permits can take years, particularly if there are environmental concerns about the project.
Increasingly volatile weather conditions are setting some projects back, as hurricanes, floods and wildfires can prevent work from starting or damage work already completed.
Insurers' response
This is happening at a time of persistently tight insurance market conditions. The size of court damage awards is growing. More frequent and intense storms have sent the cost of property damage losses soaring.
Some insurers have responded by reducing their appetites for insuring construction projects, while others have pulled out of the construction market entirely.
Those that remain are hiking rates, increasing deductibles and self-insured retentions, and adding provisions that reduce the scope of coverage.
In a state like New York with a difficult legal environment, it can be a struggle to obtain adequate coverage at affordable premiums.
Consequently, when an insurer is asked to extend the coverage expiration date for a construction project, the agreement may come with these unpleasant strings attached.
Also, the project budget likely did not contemplate increases in insurance costs and uninsured loss costs midway through the process.
What you can do
Solving these problems is not easy, but there are things that can be done to address them, as follows:
Identify solid insurers — At the beginning of the process, owners and contractors should work with their insurance brokers to identify insurers with long track records of providing construction coverage.
Some insurers may jump in and out of markets, depending on how profitable they appear at the time. Multi-year construction projects require insurers who will not exit the market when their profit margins slip.
Where one or more of the project's insurers have departed the market, it is impossible for the project owners to negotiate a solution. However, if the insurers are still willing to offer coverage, those that have solid, long-standing relationships with owners and contractors may be willing to negotiate terms satisfactory to all.
Negotiate automatic extensions — Owners and contractors should attempt to include automatic coverage extensions during negotiations for the original policies.
These projects involve multiple insurers providing different layers of coverage and it's important to try to negotiate these coverage extensions with all of them. If one insurer drops out, it may be possible to get some of the others to fill in the gap.
Consider a 'captive' — In some cases, contractors may have the option of turning to "captive" insurers to fund higher retentions and uninsured losses. A captive insurer covers the risks of its owners; companies sometimes create them because of tax and cash flow advantages.
Stay on schedule — Do all you can to stay on schedule, so you don't run into insurance issues. This requires closer coordination among all the contractors and the subs and more attentive management of the project. That may mean additional outlays by the project owner, but staying on schedule is less costly than blowing through the completion deadline.
With the current supply-chain problems not easing anytime soon, the problem of project delays will likely continue. Insurance problems may complicate that further, but they can be managed.
Before your next project, call us so we can get the ball rolling early.