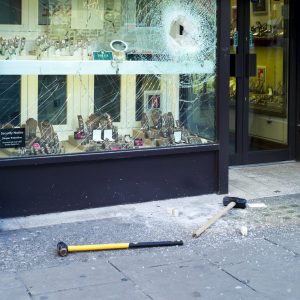 Commercial property insurance rates are continuing to climb, as the segment faces a number of headwinds that have pushed claims costs to new heights.
There are number of factors that are colliding, including the frequency and severity of claims from extreme weather, the cost of rebuilding, rates for commercial properties are not keeping pace with claims costs, and more.
The end result has been a steady increase in property rates across the board, but businesses with operations in areas that are more susceptible to natural disasters are seeing the highest increases.
As a business owner with commercial property, you've probably already seen rates increase, and you should be prepared for further rate hikes in the coming year. Here are the main drivers of these increases:
Mounting natural catastrophes
The number of natural catastrophes hitting the U.S. continues increasing, as does the cost of those disasters, which are affecting more and more properties around the country. Depending on the part of the nation a property is located, it can be exposed to:
Hurricanes,
Wildfires,
Tornadoes,
Hail,
Flooding, and
Convective storms.
There has also been an increase in civil unrest, which often results in property damage to businesses. Insured property losses in the past decade are the most expensive in history, reaching $74.4 billion in 2020. That's compared with:
$37.7 billion in 2019
$60.4 billion in 2018
$131 billion in 2017
Five of the top 10 most costly catastrophe years for the insurance industry have occurred since 2011. On top of that, 2020 set the record for the most major natural catastrophe events to hit the U.S. in a single year (22 of them).
Reconstruction costs
Reconstruction costs have skyrocketed during the past five years, averaging 5% a year, according to the Associated Builders and Contractors analysis of Bureau of Labor Statistics data.
Lumber prices rose by 73% between April 2020 and July 2021, greatly increasing rebuilding costs. On top of that, iron and steel products jumped 15% in price during the same period, and steel mill products by nearly 7%.
Construction labor shortage
Like most sectors, the construction industry faces a serious labor crunch, which is resulting in a shortage of contractors willing to take on jobs. And many have backlogs that stretch out more than six months.
According to the U.S. Chamber of Commerce Commercial Construction Index, this shortage is leading to real-world setbacks for contractors:
68% of contractors say they are asking skilled workers to do more work.
56% report a challenge in meeting project schedule requirements.
50% of contractors are putting in higher bids.
Over a third (35%) report turning down work due to skilled labor shortages.
Property rates are inadequate
Despite the fact that rates have been increasing for the last five years, insurers are still struggling to keep up with the rapidly rising cost of claims as well as the number of claims they are seeing.
Those factors have made it difficult for the industry to peg pricing at the right level, resulting in a string of losses in property insurance for most carriers. As the industry struggles to get back to profitability, insurers will have to continue boosting rates.
Reinsurance rates
A portion of the property insurance rate gains can be attributed to insurance companies dealing with higher reinsurance costs. Insurers buy reinsurance to pass on claims costs from catastrophic events, in order to reduce their overall risk.
The takeaway
While commercial property insurance rates continue to increase, there are some steps that businesses can take to try to affect their premiums.
If you have an older building, you can:
Replace your mechanical, electrical and plumbing systems with newer, code-compliant variants.
Seismically retrofit your building.
Replace the roof system.
You can also safeguard your building against location-specific hazards (for example, by creating a defensible space and using fire-resistant roofing in wildfire areas).
Also, electrical fires are the number-one cause of property damage, so you should consider installing fire-protection systems such as sprinklers and fire hose cabinets.