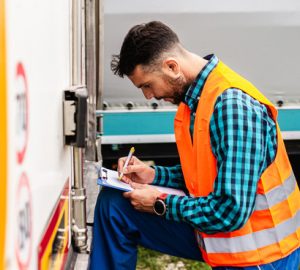 Fleet operators face an increased risk of potential liability if they are not diligent about checking their drivers' moving violation records with the state Department of Motor Vehicles in addition to the Federal Motor Carrier Safety Administration's Drug and Alcohol Clearinghouse.
To ensure the safety of our roadways, as of 2020, it became mandatory that all registered motor carriers sign up their drivers in the Clearinghouse and run their driver rosters through the system to clear them for duty. But many companies are skipping this step and only checking their drivers' records with the DMV, which may not reflect any suspensions issued by the Clearinghouse.
Clearinghouse rules require that drivers be tested for drugs prior to being hired and randomly throughout the year. This helps employers weed out drivers who may be at higher risk of both moving violations and accidents.
The Clearinghouse
The Clearinghouse was created to keep commercial drivers who have violated federal drug and alcohol rules from lying about those results and getting a job with another motor carrier.
This electronic database tracks commercial drivers' license holders who have tested positive for prohibited drug or alcohol use, as well as refusals to take required drug tests, and other drug and alcohol violations.
The Clearinghouse tracks a driver's drug and alcohol tests and bars them from operating commercial vehicles after they fail a test. If they want to return to driving, they must successfully pass a return-to-duty process that includes substance abuse treatment and a test to evaluate their readiness.
The Clearinghouse restriction can be lifted should the driver sign up for a Clearinghouse program that will test them 14 times in two years, with the first 12 tests having to occur in the first year. This cost all comes out of the driver's pocket.
This system is an important check on drivers and helps employers reduce their exposure.
State Departments of Motor Vehicles are required to check the Clearinghouse before issuing a new or renewing a commercial driver's license.
The takeaway
While it is the law that employers follow Clearinghouse procedures, because it's a new system, many companies are failing to follow the rules, and possibly allowing suspended drivers to operate their vehicles.
If you are relying only on pulling a driver's moving violation record and not the Clearinghouse, you are in breach of regulations and you could leave your organization exposed.
If you employ a driver who is under suspension from driving by the Clearinghouse and they are involved in an accident, the victims could build a case that your organization was negligent in letting the individual drive and not checking the Clearinghouse first.
If they can prove negligence on a fleet operator's part, the business could be in for a hefty court judgment.