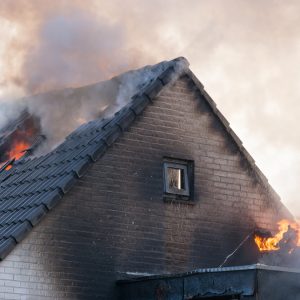 With more and more California businesses being forced to go to the California FAIR Plan for their coverage, the market of last resort has moved to increase its commercial property coverage limits significantly.
This should bring a semblance of relief to companies located in wildfire-prone areas, who have seen their commercial property insurance non-renewed and who have been unable to find replacement coverage.
The decision comes as commercial property rates continue rising due to inflationary pressures, but in particular for companies located in areas that are considered urban-wildland interfaces.
Insurers have pulled back on underwriting commercial properties as well as homes in these areas. They've taken a number of actions, including:
Retreating from the California market altogether.
Selectively underwriting properties that are not considered at-risk.
Capping their exposures by only covering a set number of properties.
Requiring property owners to create defensible spaces and take other measures to harden their properties against wildfires.
Raising rates significantly.
Businesses whose policies are not renewed and who can't find coverage in the market are able to go to the FAIR (Fair Access to Insurance Requirements) Plan for coverage. This is the market of last resort and premiums can be substantial, and the policy limits have often been inadequate to cover the full cost of a commercial enterprise's property.
The new limits
The FAIR Plan is increasing its coverage limits per location for businesses as follows:
Division I commercial property program — The limit increased to $20 million per location from the current $8.4 million.
Division II commercial property program — The limit increased to $20 million per location from the current $7.2 million.
FAIR Plan policies are not a complete replacement of a commercial property insurance policy. The policies are a named peril policy, which provides coverage only for damage caused by the specific causes of loss listed in the policy:
Fire
Lightning
Internal explosion
Optional coverages are available at an additional cost, such as coverage for vandalism and malicious mischief.
Comparatively, typical commercial policies offer the following:
Basic form policies provide the least coverage. They usually cover damage caused by fire, windstorms, hail, lightning, explosions, smoke, vandalism, sprinkler leakage, aircraft and vehicle collisions, riots and civil commotion, sinkholes and volcanoes.
Broad form policies. These usually cover the causes of loss included in the basic form, as well as damage from leaking appliances, structural collapses, falling objects, and weight of ice, sleet or snow.
If you have to go to the FAIR Plan, we can arrange for a "differences in conditions" policy that will cover the areas in which the plan is deficient compared to a commercial property policy.
The FAIR Plan will cover the following commercial structures:
Habitational buildings — Buildings with five or more habitational units, such as apartment buildings, hotels or motels.
Retail establishments — Shops such as boutiques, salons, bakeries and convenience stores.
Manufacturing — Companies that manufacture most types of products.
Office buildings — Offices for professionals such as design firms, doctors, lawyers, architects, consultants or other office-based functions.
Buildings under construction — Residential and commercial buildings under construction from the ground up.
Farms and wineries — Basic property insurance for commercial farms, wineries and ranches, not including coverage for crops and livestock.
A final word
The higher limits will come as a relief to many businesses in California whose properties' replacement costs far exceeded the FAIR Plan limits. Premiums are still quite high under the FAIR Plan.
Besides the FAIR Plan, there is another option if you can't find coverage. We can try to find coverage in the "non-admitted" market, which consists of global insurance giants like Lloyd's of London.
These entities are not licensed in California, but they can still cover properties in the state which we can access through a surplus lines broker.