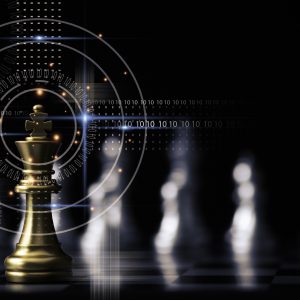 As we emerge from the COVID-19 pandemic and new volatilities arise, insurance brokerages have to be nimble and forward-thinking to be successful and continue growing.
The pandemic has already forced most companies, including insurance agencies, to re-evaluate how they do business, and if the last two years have taught us anything, it's that companies that embrace technology and can pivot quickly are the most likely to thrive.
So, what are some of the country's top agencies doing? The "Best Practices Update" by the Independent Insurance Agents & Brokers of America
provides insight into the best financial and operational practices of these agencies.
The expansive report identifies a number of areas that insurance agencies can focus on when evaluating their operations and setting them up for future success.
Evaluate finances
The report said one key to success is to regularly analyze agency cash flow, debt and expenses and planning. That includes:
Taking steps to bolster agency finances. That means improving accounts receivable practices, bolstering your financial reserves and considering taking on debt when it's prudent, such as to fund an expansion.
Multi-pronged income forecasting. When planning, most agencies will forecast future revenue and expenses. But things do not always work out as planned and smart agencies will include in their forecasts the best, worst and most likely scenarios. You can map out operational plans for each scenario. That way if things change, pivoting is easier.
Do a book-of-business deep dive
There are two big factors facing insurance agencies today: a hardening market for most commercial lines of business and rising expenses in the wake of high inflation.
Both are adding pressure to clients. To make sure you're putting your resources and talent in the right direction, forward-thinking agencies will analyze their client base and growth drivers.
Doing the following can help identify opportunities for growth in your book of business as well as any threats that are hiding:
Evaluate your book of business. Conduct a two-pronged analysis of your book by analyzing the book by industry and line of business.
By going over your book in this way you can identify industries and/or lines of business that are seeing a higher volume of claims and are saddling insurers with higher-than-planned losses. You can also identify profitable lines of business that you may be overlooking.
Review individual accounts. This is a must to make sure your accounts are in order, and you stay in the good graces of the insurers with which you have appointments. Evaluate each of your clients' books to gauge their profitability and help guide your strategy.
Look to the future
There are a lot of headwinds right now in the economy in light of high inflation, rising interest rates and the economic spillover from the war in Ukraine. Additionally, workplaces have undergone significant changes as a result of the pandemic.
Companies are embracing technology and analytics to increase efficiencies and maximize their profits. That includes automating as much of an agency's operations as feasible and learning how to analyze and gathering data that can help shape business decisions.
Insurance agencies should also have a growth mindset and management that is looking for new opportunities and ways to improve efficiencies.
However, agencies should not get too bogged down in pursuing technology, particularly if it comes at the expense of producers' personal relationships with clients.
You can have all the technology in the world, but your customers also still want to do business with someone they trust.