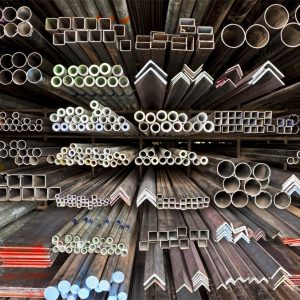 The commercial property insurance market continues hardening, with average rates up 9.3% in the first quarter of 2023, according to MarketScout.
Rates for business properties have been climbing steadily for the last six years, but those increases have grown at a faster clip since the COVID-19 pandemic crippled global supply chains and disrupted economies around the world.
Rate increases are the highest for properties in areas at greater risk of natural catastrophes, such as hurricanes in Southern coastal and Gulf states, tornados in the Midwest and wildfires in the West.
Premiums doubling or tripling for at-risk properties is not unheard of, and some especially vulnerable homes may not be able to find coverage in some parts of the country, such as Florida and California.
The rising claims have hurt a number of commercial property insurers, which accounted for more than half the credit rating downgrades of commercial lines insurers by A.M. Best Co. Inc. last year.
If your business insurance policy renewal is coming up, here's an explainer of what is driving rates this year.
Rate increase drivers
A convergence of factors has caused this extraordinary rate-hardening cycle in the commercial property insurance space:
Catastrophe losses — This includes hurricanes, floods, wildfires, tornadoes and winter storms. During 2022, the U.S. accounted for 75% of global insured losses stemming from natural disasters, according to the "Weather, Climate and Catastrophes" report by Aon Plc. U.S. insured losses from natural disasters reached $99 billion during the year, largely driven by:
Hurricane Ian, which caused an estimated $50 billion to $55 billion in insured losses, making it the second-costliest loss event on record (on a price-inflated basis).
Severe convective storms in a number of states, which resulted in 12 events each causing more than $1 billion in insured losses, for a total of $29 billion.
Droughts and heatwaves in the West, which caused an estimated $8 billion in insured losses.
Rising reinsurance rates — Property reinsurance rates are climbing globally as natural catastrophes increase in number and scope, not just in the U.S., but around the world. Insurers contract with reinsurers to share the risk and a number of reinsurers have recorded substantial losses in the last few years due to natural catastrophe hits.
Reinsurers have started requiring insurers to carry more of the risk and they've tightened their terms in addition to raising rates, which are passed on by primary insurers to their own clients.
Many properties are underinsured — Due to higher rebuilding and repair costs, a policy written five years ago and that has not increased policy limits may not be enough to cover a total loss now. As a result, many businesses have had to increase their policy limits to ensure their coverage is adequate — and higher limits equals higher premiums.
Higher construction costs — Led by a 55% increase in the cost of structural steel and a 35% leap in lumber prices, the costs of rebuilding and repairs have been steadily marching higher over the past three years.
Nonresidential construction costs have climbed 36% and multifamily residential construction costs have jumped 32%. As well, machinery and equipment costs have increased 18% over the same period. Many contractors continue to grapple with materials shortages and supply chain disruptions, too.
Labor shortage — Another reason construction costs have risen is the severe labor shortage affecting the industry. Half of reconstruction costs are wages and salaries, which have increased 16% over the past three years. And despite paying higher wages, 90% of contractors are having a hard time finding enough workers, which is delaying the completion of many projects.
What you can do
Come renewal, one of the main areas insurers are especially focused on is property valuation and getting policy limits right. With construction costs increasing rapidly, it's prudent to revisit the estimated replacement costs of buildings and equipment to ensure your policy limits are enough to cover a total loss.
It's also a good idea to get an early start on your renewals so we can ensure that you can get the best rate possible, be that from your current insurer or a competitor.