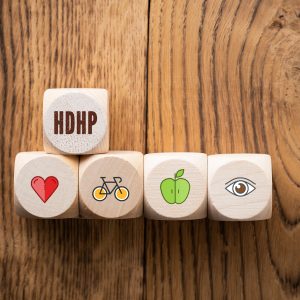 A new study has found that people enrolled in traditional PPOs and HMOs are more satisfied with their plans than those who are enrolled in high-deductible health plans. But satisfaction greatly increases when HDHP enrollees stick with their plan for more than three years, according to the Employee Benefit Research Institute (EBRI)/Greenwald Research "Consumer Engagement in Health Care Survey."
HDHP enrollees enjoy lower up-front premium costs in exchange for higher potential out-of-pocket costs for copays, coinsurance and deductibles, and high health care users may experience significant outlays not covered by insurance. The sticker shock that comes with paying for those deductibles is likely partly responsible for those feelings.
But the report authors noted that there may be other reasons too:
"Lack of experience with their health coverage may account — at least in part — for this difference. Higher out-of-pocket costs may also contribute to the difference in satisfaction, but other disconnects exist," they wrote.
HDHP enrollees also were less satisfied about other aspects of their coverage, with the study finding that:
47% of HDHP participants were satisfied with the cost of prescription drugs, compared to 63% of traditional plan enrollees.
47% of HDHP participants were happy with the prices they pay for other health care services, compared to 57% of traditional plan members.
That said, the poll did not find any differences in terms of the perceived quality of care that HDHP and traditional plan enrollees receive.
The study authors also surmised that it is often people who are new to health insurance who may be most attracted to HDHPs due to the lower premiums. Similarly, those on a restricted budget may also gravitate towards these plans due to the lower premiums up front.
Interestingly, the survey found that the longer people stay enrolled in an HDHP plan, the more satisfied they become with it:
If enrolled in an HDHP for less than one year, just 32% of participants were satisfied with their plan.
If enrolled for one to two years, 44% were satisfied.
If enrolled three or more years, 55% were satisfied.
Key to HDHP satisfaction
The key to successfully navigating an HDHP comes down to educating yourself in how these plans work, the trade-off between higher out-of-pocket costs and lower premiums, and the importance of taking some of those premium savings and socking them away in a health savings account.
If you have an individual or family HDHP, you can usually qualify to put money into an HSA to fund future health care expenditures.
You can sock away $3,850 (individual account) in 2023 with untaxed income, which you can later use to pay for medical expenses you incur. For a family account, you can save up to $7,750.
HDHPs can look extremely enticing due to their low premiums, but many people jump into them without understanding the potential costs they'll be paying for out of pocket.
While these plans are required to cover 10 essential services and preventative care, as required by the Affordable Care Act, most other services and medicines are paid for in full at the insurer-contracted rates with providers and pharmacies.
For people who have chronic conditions, and need regular medical care, an HDHP may not be the best plan. But if you are healthier and younger and don't regularly see the doctor, you can save on your premiums by enrolling in an HDHP.