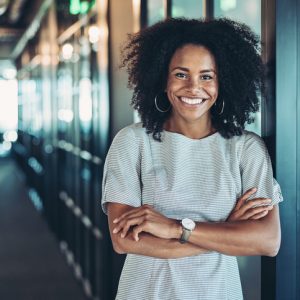 Recruiting new talent has always been difficult for the insurance industry, and that includes independent agencies and brokerages. And thanks to the "Great Resignation," it's harder than ever.
As more insurance executives and producers start entering retirement, there's an urgent need to recruit and groom the next generation of insurance professionals. But hiring today requires a rethink of how an insurance agency operates as well as the make-up of its staff, and to be open to change.
According to the "Insurance agency workforce" survey of 1,000 insurance professionals by Vertafore, an insurance agency and brokerage software provider, there may be a fresh and effective way to tackle the hiring problem by investing in three areas for recruitment and retention:
Gen Z – This generation, those born between 1997 and 2012, are just now entering the job market, and they are tech-savvy and interested in working at organizations that are inclusive and modern in their operations.
Women – About a million more women lost their jobs in 2020 during the start of the COVID-19 pandemic and more women are needed in the insurance industry, especially at the agency and brokerage level.
Diversity and inclusion – A survey by Deloitte found that diverse companies are more attractive places to work, especially for millennials.
The Vertafore report concluded that the unique perspectives and life experiences of these demographics can help established agencies bring themselves into the 21st century.
Targeting Gen Z
This is the generation that was raised with smartphones and iPads in their hands from an early age. They are adept at using technology and apps, which is just what many agencies need to modernize their operations.
Since this generation is so plugged in, they can bring unique perspectives to insurance agencies and help them find new ways to operate.
Younger generations are more attracted to businesses with modern operations, efficient processes, meaningful work, growth opportunities and fair compensation. Studies have found that Gen Zers in general seek work environments that stress personal interaction and digital access.
They'll seek a longer tenure with one company that will reward them for the time and effort they put in, and they'll want to advance efficiently through multiple roles.
Agencies that invest in modernizing their operations will have a better chance of hiring and retaining Gen Z workers. Modernizing an agency will also help it grow and retain clients.
Gen Z workers also value engagement, so it's important that agency owners create a culture of an open exchange of ideas with regular feedback and opportunities to wear different hats.
Women
The "Insurance agency workforce" survey found that women are most likely to leave the insurance industry for a better work-life balance. The report notes that women are essential for the industry to grow and thrive and that their "unique needs and challenges must be recognized and appropriately accommodated in the workforce during pandemic conditions and beyond."
Women make up about two-thirds of the insurance industry, but are mostly in support roles. The majority of producers are men. As a result, there are fewer women in leadership roles in the majority of insurance agencies.
Interestingly, there are more women producers in the health and benefits arena than in commercial insurance.
Women need to have the same opportunities as men to move into productions roles. You can do that by offering continuing education support, mentorships and networking opportunities.
Having a senior producer or executive mentor a new woman producer can help build loyalty and boost your efforts to retain them as they grow and succeed.
Diversity and inclusion
The insurance industry also needs more diversity. The "Women in the Workplace 2021" report by McKinsey & Company found that only 7% of entry-level positions and 4% of leadership roles were held by women of color. That's compared with 17% and 13% respectively for men of color, and 30% and 20% for white women.
Having a diverse workforce that is made up of people with different ethnicities and backgrounds can help an insurance agency by bringing in fresh and different ideas and approaches to operations and sales.
"The Journey of African-American Insurance Professionals" report, written by Marsh in conjunction with with the National African American Insurance Association, recommends that organizations must make a conscious effort to diversify their workforce and that getting buy-in from upper management is vital.
"Recognition of, and respect for, different perspectives must be signaled from the top of an organization and be a strategic priority," the report states.
"Senior management engagement is a crucial element of success, including in such areas as sponsoring and mentoring; rectifying inequities in compensation and promotion; holding others accountable for diversity goals; promoting lines of communication that expose a diversity of ideas, experiences, and personalities; encouraging employees to own their careers; and opening doors for individuals to contribute," the report continues.
Importantly, agencies have to make sure there are opportunities for all their employees to grow their careers.
According to the Marsh study, black professionals say they face more obstacles and are given less room to make mistakes. Additionally, when black professionals don't see people like themselves represented at the top levels of an organization, they may feel there is no path to advancement.
That can prompt prospective hires to pass on jobs and existing workers to leave for another company they feel has more opportunities for advancement.