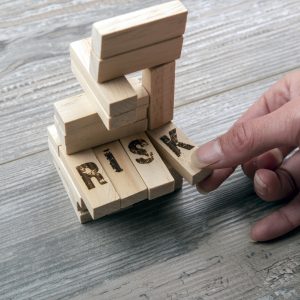 When most commercial insurance brokerages are in early growth stage, they are focused on putting together a solid team of producers to grow their book of business at a fast, yet manageable pace.
Many agencies continue on this path of maximizing their writings, but that can lead to customer neglect and missed opportunities to help them reduce the risk of claims and the premiums they pay.
A solely sales-focused strategy may work for your agency, but you'll likely have less customer loyalty when competing brokers call on them, offering both low rates and services that can help them reduce their overall risk.
Agencies that help clients manage risks and claims are often more profitable and their revenues grow more quickly than those that don't. It also helps in client retention, as providing these services can set your agency apart from the rest. And if you can help a client avoid risks that they may have overlooked, and especially if you help them save money, you build loyalty.
There are two parts to loss-control services that you need to consider: claims assistance to help your clients navigate the process, and risk management, which can help them identify and mitigate against risk in their workplaces.
Integrating sales and risk management
A risk-management professional can work hand-in-glove with your producers at meetings with clients to help them with issues in their facilities that can result in workplace injuries or other possible claims.
When your risk manager accompanies a producer to a prospect's offices, they can get a good sense of their operations and the challenges the client faces, particularly in terms of workplace safety and liability risks.
By asking the right questions, they can identify risks that are uninsured or underinsured. They can also recommend strategies for lowering their exposure and potential losses. If that reduces their claims, it can have a positive effect on the premiums they pay.
Having a risk manager on staff can also help you analyze a client's accident and claims data to identify potential issues: such as if they have employees who are serial workers' compensation filers.
Once you have a risk manager on your payroll, you can also reach out to current clients and offer to run a risk analysis on their operation to see if there are any weak areas they may be overlooking.
Producers enjoy the benefits
By implementing a loss-control business plan, your insurance brokerage can help its clients reduce claims frequency as well as the cost of claims. which leads to greater retention and opportunities to round out accounts.
If your producers work hand-in-glove with your risk manager, they also cement their client relationships. If they can provide documented evidence of cost savings from your value-added services, they'll view your agency as a trusted partner in their efforts to keep their insurance and operational costs in check.
That's much better than just getting a call with quaint chitchat once a year when their policy is up for renewal.
Focus areas
There are a number of ways your loss-control personnel can assist your clients in reducing the risk of claims, as well as the premiums they pay. They can:
Perform safety assessments to uncover hazards and in turn reduce the chances of injury or property damage.
Perform an analysis of loss trends and identify factors causing accidents. In turn, they can devise strategies for lowering or eliminating those losses.
Run analyses of your clients' workers' comp histories and help them find errors that can improve their experience modification factors.
Help them manage their claims and work to close them as quickly as possible. This is especially important in the cost reduction and containment strategies for workers' compensation programs.
Analyze losses to identify areas of common or frequent claims, along with any high-cost claims they've incurred in the past.
Review common areas for workplace injuries, particularly trip, slip and fall hazards, in order to reduce workers' comp claims and minimize exposure to general liability claims, such as when a customer or vendor is on their premises.
Analyze their safety training and look for deficiencies.