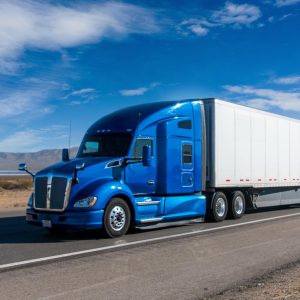 Starting Jan. 1 of this year, heavy duty diesel trucks and buses built prior to 2010 and weighing more than 14,000 pounds are banned from operating in California.
The new rule is part of phased-in California Air Resources Board regulations that aim to reduce emissions from diesel trucks and buses. But while the change is good for the state's air, industry insiders warn of the hardships it creates for thousands of truckers in California, who are faced with only a few choices if they want to keep working and have a truck that was built before 2010.
On top of that, CARB is in the midst of new rulemaking that would see virtually all diesel trucks in California phased out and replaced by electric trucks.
It's estimated that about 10% of the trucks plying California's roads will be affected by the changes for 2023, leaving owners of pre-2010 trucks and buses that weigh more than 14,000 pounds two options to comply:
Replace the vehicle with a rig that was built in 2010 or later, or
Retrofit the current truck by replacing the older engine with a new one that was made in 2010 or later. That also entails installing a diesel particulate filter and a selective catalytic reduction unit.
The changes are the latest step in a phasing in of regulations aimed at combatting vehicle emissions in the state. CARB has said that 2010 and newer engines do a better job of filtering out harmful particulate matter. It notes that just 6% of vehicles in the state are big rigs, yet they account for more than half of all vehicle emissions
The regulation requiring big rigs to be retired and replaced with a 2010 model year truck or later, or the engine replaced with one that was made in 2010 or later, has been implemented in stages. It has been phased in as follows:
Jan. 1, 2016: Big rigs made before 1996
Jan. 1, 2020: Big rigs made between 1996 and 1999
Jan. 1, 2021: Big rigs made between 2000 and 2004
Jan. 1, 2022: Big rigs made between 2005 and 2006
Jan. 1, 2023: Big rigs made between 2007 and 2009
Enforcement
Enforcement will be strict and thorough:
The California Department of Motor Vehicles will deny registration for vehicles that don't comply with the CARB rules.
CARB will audit fleets, conduct inspections and issue citations when it identifies trucks that are out of compliance.
CARB is working with the U.S. Environmental Protection Agency to help enforce the rule on out-of-state vehicles coming into California.
Trucks and buses that drive less than 1,000 miles per year in California may qualify for a low-use exemption from the rule, or those operating in what is designated as a low oxides of nitrogen (NOx) emissions area.
The air resources board suggests anyone having issues complying with the rule contact the agency as soon as possible.
What's next?
The industry is bracing for even more regulations that could affect trucking fleets across the state and country, as state regulators eye phasing out the sale of new diesel and gas-powered engines over the next two decades and replacing them with all-electric vehicles.
Under current rules:
10% of box trucks and light-duty package delivery vehicles owned by fleet owners must be electric beginning in 2025, and be 100% of their fleets by 2035.
Electric work trucks and day cab tractors must equal 10% of their fleets in 2027, and 100% by 2039.
Sleeper cab tractors and specialty vehicles must be 10% electric in 2030, and 100% by 2042.
Despite proposing its Advanced Clean Fleets regulation in 2022, CARB is making plans to modify the proposal to address possible electric-charging infrastructure delays and unavailability of models of zero-emission trucks.
As a result, it's considering amending the proposed rule as follows:
Adding a provision that delays zero-emission truck purchases up to five years due to charging infrastructure construction delays, and
Providing a right for a fleet to buy a California-certified truck with an internal combustion engine when there is no electric truck with "equivalent configurations" available for purchase.