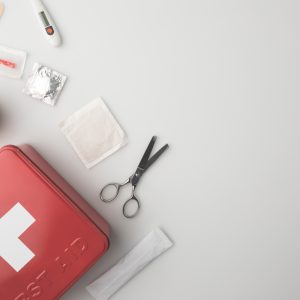 Some of the nation's largest insurers have announced plans to roll back their prior authorization requirements for medical services.
Prior authorization — or prior approval — has always been a thorn in the side of patients, often keeping them from accessing care in a timely fashion. The moves by these insurers come after the Centers for Medicare and Medicaid Services (CMS) announced earlier this year that it would require health insurers to automate prior authorization and return decisions more quickly.
These developments are good news for your employees and should improve their health care experience and access to timely care. Many of these changes took effect immediately and some will start in 2024.
Under prior authorization, doctors and other health care providers must obtain advance approval from a health plan to qualify for coverage before they deliver a specific service to the patient. Health insurers have lists of services that require prior approval, in order to control their costs.
During the process, a provider must submit administrative and clinical information to the insurer when requesting approval for a certain procedure or service. The process can sometimes be time-consuming, and doctors argue that it often delays care and results in negative outcomes.
On the other hand, insurers say that prior approval helps protect patient safety and improve affordability by increasing adherence to evidence-based standards of care.
Not all services require prior authorization, and each insurer has a different list of services that require it.
What insurers are doing
Here are what a few of the nation's largest health insurance players are doing:
Cigna — In August 2023, Cigna announced with immediate effect that it would no longer require prior approvals for nearly 25% of medical services. That includes some 600 prior authorization codes in its commercial plans. This adds to the more than 500 codes that Cigna had removed prior authorization for since 2020, according to the insurer.
UnitedHealthcare — UnitedHealthcare, starting in Spring 2023 and lasting through the end of the year, aims to eliminate almost 20% of its current prior authorizations. In 2024, the insurer plans to roll out a "gold card" program, which will allow certain providers, whose prior authorization requests are consistently approved, to perform most procedures without needing prior approval.
Independence Blue Cross — The insurer and Philadelphia-based Penn Medicine are piloting a program that will allow qualifying physicians to skip prior authorization approvals needed for ultrasounds, CT scans and PET scans.
Aetna — In 2022, The insurer rolled back prior authorization requirements on cataract surgeries, video EEGs and home infusion for some drugs. Aetna said that it had also reduced automated prior authorizations by more than 10% in 2022, with plans to more than double that this year, according to press reports.
Forcing insurers' hands
Analysts say that insurers are reacting to regulators' and lawmakers' attempts to address some of the problems that prior authorization creates.
The CMS in April 2023 announced a rule that would require health insurers to automate prior approvals and expedite decisions. That was followed by a rule addressing prior authorization in Medicare Advantage plans.
Meanwhile, there are bipartisan efforts in Congress that aim to streamline prior authorization, in order to speed it up and reduce the chances of delayed care in Medicare Advantage plans.
States are also taking matters into their own hands. Legislation in Pennsylvania, for example, requires health insurers to provide a more streamlined process for approval of non-urgent and emergency services. Texas exempts doctors with a 90% authorization approval rate for certain services from prior authorization requirements.
The takeaway
As regulators and lawmakers bear down on health insurers around the country, expect more carriers to roll out plans to reduce the use of prior authorizations for services.
The reasoning among many insurers is that they can get ahead of them by taking steps before regulations and laws are implemented. It will be your employees who will benefit from these actions.