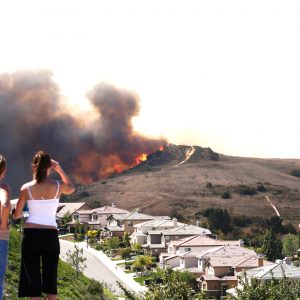 Insurance Commissioner Ricardo Lara has announced that he has issued notices to insurance companies ordering them to cease non-renewals and cancelations of insurance coverage for communities with wildfire emergencies – or risk being in violation of California law.
His notices (known as bulletins) cover homeowner's and renter's insurance policyholders living near major wildfires included in emergency declarations by Governor Newsom.
Last year, Lara issued a similar order prohibiting insurers from non-renewing or canceling policies for one year following the largest wildfires in the state's history. A law passed in 2018 gave the insurance commissioner the authority to issue cancelation moratoriums for up to a year. The orders cover homeowner's and renter's policies within the perimeter of a declared wildfire disaster or adjoining ZIP codes.
Once a new fire perimeter is identified, Lara will issue a bulletin identifying ZIP codes that will be subject to the one-year cancelation moratorium.
He has already issued a bulletin that protects more than 25,000 policyholders in Lassen, Plumas and Siskiyou counties covered under Governor Newsom's July 16 emergency declaration for the Lava Fire and the Beckwourth Complex Fire.
The Department of Insurance is working with the California Department of Forestry and Fire Protection and the Governor's Office of Emergency Services to identify additional wildfire perimeters for any fires where there is a declaration of a state of emergency, including parts of these counties:
Alpine
Butte
El Dorado
Lassen
Nevada
Placer
Plumas
Shasta
Siskiyou
Tehama
Trinity
The commissioner's ability to issue moratoriums is a result of a California law that was passed in 2018.
Senate Bill 824, which Lara authored when he was a state senator, prevents insurers from non-renewing or canceling homeowners' policies for people living within or adjacent to a wildfire emergency area. Prior to that, the law only gave that same cancelation moratorium to people who had suffered a total loss from a wildfire.
Those who have suffered a total loss have additional protection from non-renewal under existing state law.
This is the third consecutive year that Lara has invoked his moratorium authority under the 2018 law. The Insurance Department has sent notices to all residential insurance companies alerting them he will issue bulletins for policyholders in wildfire emergency areas.
Get the full list of cancelation moratorium-protected ZIP codes here. The Insurance Department updates this web page as it adds new areas.