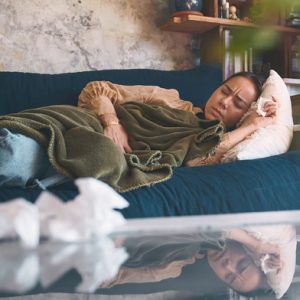 Gov. Gavin Newsom has signed legislation that will increase the amount of paid sick leave days California workers are eligible for.
The law, SB 616, will expand the minimum number of paid sick leave days that employers are required to provide to five days (40 hours) from the current three, or 24 hours.
The new legislation also preserves current law that allows employers to provide sick leave up front at the beginning of the year or through an accrual system.
With an effective date of Jan. 1, 2024, employers will have a short time to ramp up and adjust their human resources systems to account for the changes, particularly if they already use the accrual method for building up sick leave. Here's what you need to know:
Options for providing sick leave
Employers will have these options for providing sick leave:
Up front: Employers can provide all five paid sick days up front for the year that can be used immediately.
Accrual: Under the new law, if an employer chooses the accrual method, it has two choices to build up paid sick leave:
Accruing one hour of paid sick leave for every 30 hours worked, or
Providing 40 hours of paid sick leave by the 200th day of the year (up from the current 24 hours by the 120th day of the year).
The law also changes the minimum accrual cap, which is the floor for how many days or hours an employer can allow workers to accumulate paid sick days. The current cap is six days — or 48 hours.
Starting in 2024, that minimum accrual cap will be 10 days, or 80 hours.
One more change: Under current law, employees must be eligible for at least three days or 24 hours of sick leave or paid time off within nine months of employment. The new law would change that condition so that the employee must be eligible to earn at least five days or 40 hours of sick leave or paid time off within six months of employment.
What's not changing
The new law keeps in place requirements that all full-time, part-time and temporary workers are eligible for sick time if they meet the following qualifications:
They work for the same employer for at least 30 days within a year in California, and
Complete a 90-day employment period before taking any paid sick leave.
Paid sick leave can be used to:
Recover from physical/mental illness or injury.
Seek medical diagnosis, treatment or preventive care.
Care for a family member who is ill or needs medical diagnosis, treatment or preventive care.
The takeaway
The new five days of paid sick leave is a minimum. Employers can choose to provide more paid sick leave hours or days off.
Now is the time to review and update your paid sick leave, ensure you are complying with the state law or your local ordinance (if more generous than the new law), update applicable accrual rates or frontloading numbers in your payroll systems, and train management on the new law.