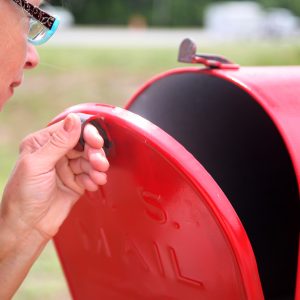 You may not think of postal delays as a cost of doing business or a risk to your operations, but slower mail can pose a number of issues for timely correspondence and package deliveries.
The U.S. is facing the specter of longer delivery times for first class mail, and the longer the mail has to travel the longer it will take to get there. That's thanks to changes that were implemented by the United States Postal Service starting Oct. 1.
You should prepare for these changes and expect delays in mail and parcel delivery, as well as in sending your premium checks to your carriers. If you are sending checks two or three days before the premium is due, they may not arrive on time under these new delivery standards.
Not planning ahead for delayed shipments can also hamper your ability to receive shipments in a timely fashion. You need to be prepared for the possibility of delays, particularly as the busy late-year holiday season quickly approaches.
Under those changes, for single-piece first-class mail (envelopes but not parcels):
Presorted local mail will take one day to deliver,
Mail that has to travel up to 139 miles will take two days,
Mail that has to travel 140 to 930 miles will take three days,
Mail that has to travel 931 to 1,907 miles will take four days, and
Mail that has to travel more than 1,907 miles will take five days.
According to the USPS, 61% of first-class mail and 93% of periodicals will be unaffected by the new service standard changes. It insists that 70% of first-class mail will be delivered within three days.
In addition, in a temporary move that kicked in on October 3 and ends the day after Christmas, prices will rise on all commercial and retail domestic packages.
The takeaway
If your company ships and receives parcels on a regular basis and has been relying on just-in-time deliveries using the USPS, you will need to plan ahead for the new schedule.
The same goes for if you are mailing any important checks that need to arrive by a certain deadline. Plan ahead and send the checks earlier, particularly if they are traveling further than your local area and especially if they are going coast to coast.
Here's what the USPS said in announcing the new delivery times: "If it would take you more than a day to drive your mail to its destination, make sure to give your long-distance mail some extra time to travel with USPS."