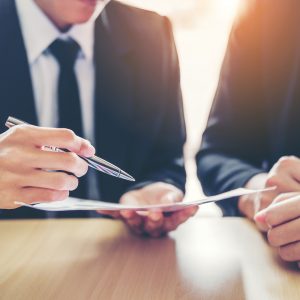 As insurance agency acquisitions continue at a blistering pace, more agency owners are considering cashing out. Some of them envision retiring early, traveling the world or permanently focusing on golfing, fishing or a life of leisure.
But if that's your plan, you may find selling your agency to one of the many expanding private equity buyers extremely difficult, if not impossible. The investors that are currently snapping up profitable and growing agencies around the country are banking on the owner(s) sticking around after the sale, to ensure that the secret sauce they had for success doesn't trickle out the door along with them as they head for the beach.
Buyers currently in the market for insurance agencies are looking for sellers that will continue driving growth for the agency and, in turn, the buyer's portfolio. They are not just interested in sales growth; they want to see profits.
Consider the following:
One of the differentiators in the insurance brokerage space is the often-personal nature of the business, particularly for agency principals. Often your clients are purchasing their coverage because of you. You are the face of the agency that you spent so many years building. Your clients and the local community associate your agency with you.
Buyers want to ensure that continues for as long as possible, as they plan on you keeping the agency humming along and they understand that your established relationships are an important part of the agency's success.
You are also important because your ability to grow your agency over the years reflects your focus on long-term growth, which is what private equity buyers value. They're looking beyond short-term growth or profits.
Additionally, if you've amassed a strong and successful team, they have likely stuck around thanks to the company culture that you've built and your effective leadership. And once an owner like you leaves, defections could soon follow, sales could founder and some long-term clients could take their business elsewhere.
Earn-outs
Due to all of the above, agency sales are often structured so that the principals will receive between 75% and 90% of the price in cash and the remainder through an earn-out.
The earn-out agreement typically requires the principal to continue working for the new owner for three years and may include incentives (like profit-sharing and stock options) for working longer. In most cases, the buyers will want you to stick around past the earn-out period to keep captaining your sales-generating steamship.
Earn-outs ensure a smoother transition and provide some stability, which the buyers like.
Perhaps you decide that your plans can wait and that you'll stick around until the earn-out period expires. Even if that's three years down the line, if your clients sense you have short-timer's disease, they may jump ship before you split.
Plan ahead
If you are planning on retiring and walking away from your agency at some point, the earlier you start the process the better. If you hope to sell and retire immediately, it likely won't be in the cards.
To get the most value for your agency, plan ahead and set a goal for the sale of your agency and a plan for how long you want to stick around. You can still reap a healthy income for years after your earn-out is paid … doing what you have enjoyed for so many years.
Also, be realistic about the timeline of getting a sale of your agency done, as well as the work involved. Sales don't happen overnight. Due diligence can be time-consuming and costly and your attention to the sale will take time away from managing your agency. Lawyer up and lean on your accountant.
Finally, to ensure a good fit, choose the buyer carefully. If they don't share your values, have a completely different corporate culture than yours and have a different view of client relationships, you could be in for a rough slog after the purchase. Employee morale could suffer, staff could leave and clients could be lost.
You built your business from the ground up, and the manner of your exit and who you sell to will cement your legacy and make for a profitable sale.