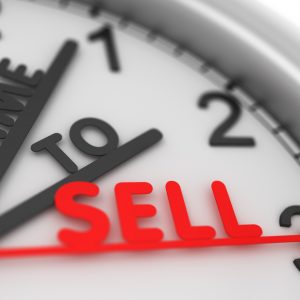 One of the most effective ways to generate more sales for your agency is to cross-sell to your existing clients.
If you haven't tapped your current book of business to sell additional policies they need, you could be missing out on an easy sale. After all, once you have them as a client, and develop a relationship by servicing them well, it's easier to approach them since they already know you.
There is also an added benefit of strengthening your relationship with your clients, thus further cementing loyalty. You as their agent know which coverages they currently have, which gives you insight into risks they may face that are either uninsured or underinsured. As their agent, it's your job to bring these risks to their attention and present options for them.
Cross-selling is an art, and you need to put together a solid plan to execute for maximum effectiveness. Here are some proven tips that you can implement to boost your sales to current clients:
Don't push too hard on new clients – You don't want to overwhelm a new client after you've made a sale by suddenly pushing another product on them. That's a good way to cheapen the agent-client relationship.If you've just bagged a new client by selling them a workers' comp policy, for example, it's smart to give the relationship time and let you prove to them that your agency is servicing them as expected and that you are attentive to their needs. Also, as you get to know a client, you can also get a better understanding of their operations and what holes they may have in their coverages.Even with existing clients, you have to use your sales instincts to know the appropriate time to bring up other types of coverage they may require. The key is to focus on their genuine needs and to see if there is an important area where coverage is lacking and they face some exposure.
Target your audience carefully – Don't send out blanket communications to all of your clients that don't have the policy you may be pushing at a certain time. Start by segmenting your book of business and home in on your target audience for a communications push. It's best if that audience has similar characteristics so that you can personalize your communications.A plan of action can help you better create a sales pitch for a gap that is likely to need filling. For example, you can segment clients whom you have sold a commercial property policy to that also have a fleet of vehicles. It's a natural fit to also target them for a commercial auto policy. Sometimes you can also convince a client whose property policy you've written to bundle other coverage in a single business owner's policy.
Know your clients – In order to fully service your clients, you need to know them and understand their unique risk picture. In the commercial lines context, that means understanding a client's business and the unique risks that it faces.You can do this by nurturing your relationships with them and not just focusing on the next opportunity to sell them a new product. That can come naturally if you have established a good relationship with them.As you get to know more about their operations, you can review their risks and present possible solutions to any gaps in their protection. If you establish yourself with your client, they will look to you for total asset protection, and that trust will make them more receptive to your advice. The key here is to recommend coverages that they genuinely need.
The takeaway
The best thing about cross-selling to existing clients is that they already know you and, hopefully, trust your expertise. The key to conducting a results-driven cross-selling campaign is to have gained your clients' trust, and only approaching them after you've gotten to understand their risks and needs.
As you build these relationships that process gets easier, and the more you know them the more you can use your expertise to identify deficiencies that can be addressed by other lines of insurance they may not yet have secured.