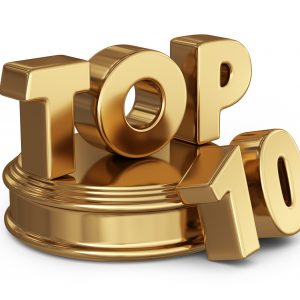 Every new year brings with it a raft of new laws and regulations that affect businesses, and 2022 is no different.
Last week we looked at the first five of the top 10 new laws and regulations that will have an impact on businesses, and this week we bring you the second half of that list.
6. OSHA vaccine mandate
As of this writing, Fed-OSHA's new emergency COVID-19 standard is set to take effect on Jan. 1, 2022, with the most contentious part of the rule mandating that employees who work for employers with 100 or more staff be vaccinated or submit to weekly testing.
Unvaccinated workers would also be required to wear masks while on the job under the new rules, which have faced fierce challenges in courts.
The U.S. Court of Appeals for the Sixth District in Cincinnati decided on Dec. 17, 2021 that the mandate for large employers could go forward, reversing a previous court decision made after 27 Republican-led states and businesses challenged the mandate.
OSHA said it would not start issuing penalties for failing to meet the vaccine standard until Jan. 10, in order to give business time to ramp up compliance. The agency also said citations around COVID-19 testing would not begin before Feb. 9.
The case is now heading to a showdown in the U.S. Supreme Court, which will decide the final fate of the standard, likely as early as January.
7. Wage theft penalties
AB 1003, which takes effect Jan. 1, will add a new penalty to the California Penal Code: Grand Theft of Wages. The new law makes an employer's intentional theft of wages (including tips) of more than $950 from one employee, or $2,350 for two or more workers, punishable as a grand theft.
The law, which also applies to wage theft from independent contractors. allows for recovery of wages through a civil action.
As a result, employers (and potentially managers and business owners) would be exposed to both criminal and civil liability for wage and hour violations like failing to pay staff accurately and in a timely manner.
Review your compensation policies and practices to make sure you are in compliance with current wage and hour laws.
8. COVID cases may be included in X-Mods
The Workers' Compensation Insurance Rating Bureau of California has proposed plans to start requiring COVID-19 claims to be included when calculating employers' X-Mods.
The proposal, which would have to be approved by the state insurance commissioner, would bring to an end current rules that exclude the impact of COVID-19 workers' compensation claims on X-Mods.
If approved, the new rule would take effect on Sept. 1, 2022. That means that employers will be held accountable for COVID-19-related workers' compensation claims and, if any employee needs treatment or dies from the coronavirus, it could result in higher premiums in the future.
9. Notices can be e-mailed
A new state law authorizes California employers to distribute required posters and notices to employees via e-mail. SB 657 adds e-mail as a delivery option to the list of acceptable notification methods, which also includes mail.
Required posters and notices will still need to be physically posted in the workplace.
10. Warehouse quota rules
A new law that takes effect Jan. 1, 2022 makes California the first (and only) state to regulate quotas used by warehouse employers.
While the bill was written with Amazon Inc. in mind, it affects all warehouses with 100 or more workers, and violations of the new law can be costly for an employer.
Under AB 701, warehouse employees must be provided with a written description of the quotas to which they are subject within 30 days of hire. Common quotas include the number of tasks the employee is required to perform, the materials to be produced or handled, and any adverse employment action that may result from a failure to meet the quota.
While employers may still implement quotas, employees are not required to meet a quota if it:
Prevents them from taking required meal or rest periods,
Prevents them from using the bathroom (including the time it takes to walk to and from the toilet), or
Contravenes occupational health and safety laws.
The law also bars employers from discriminating, retaliating or taking other adverse action against an employee who:
Initiates a request for information about a quota or personal work-speed data, or
Files a complaint alleging a quota violated the Labor Code.