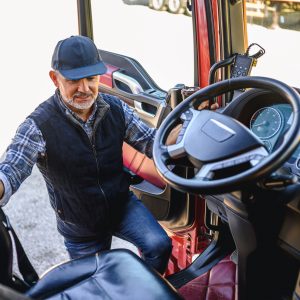 The U.S. Supreme Court's decision to not hear an appeal of the sweeping California independent contractor law known as AB 5 is likely to cause serious personnel headaches for motor carriers in the Golden State.
While the law is already in effect, there had been an injunction exempting trucking companies after the California Trucking Association had sued to overturn the law as it applies to the industry. The Supreme Court's decision effectively lifts the injunction, and the CTA is sounding the alarm on how it will wreak havoc on motor carriers.
The association says the lifting of the injunction will destabilize the trucking labor market in California, which could create challenges for any company that needs to move freight in the state.
It warns that some trucking companies may opt to stop doing business in California and that the decision will drive up the cost of transportation since trucking businesses will have to pay drivers as employees.
How the law works
Trucking companies will now be subject to AB 5's worker classification test, which establishes a three-pronged test to determine if someone is an independent contractor:
They must be free from the control of the hiring entity (meaning they can choose when and how to perform their work);
They must perform work outside the usual course of the hiring entity's business (meaning they must perform work that is not part of the hiring entity's main business); and
They must be customarily engaged in an independent trade or occupation.
The middle prong is the one that troubles the trucking industry since the main service motor carriers provide is moving cargo and they hire independent contractor truckers who own their own rigs to transport goods.
The effects
Owner-operators who are classified as employees under this test will be covered by California labor and employment laws. The hiring entity will have to treat them like employees, meaning they have to secure workers' compensation coverage, pay employment taxes and extend benefits to them. They also have to abide by labor laws and wage and hour statutes.
The law may pose issues for the owner-operators too, as they will have less flexibility. Many of them contract with trucking companies for part of their time, and also haul freight or move products for individual customers, like warehouses or manufacturers.
According to the CTA, AB 5 will affect 70,000 owner-operators driving in California, some more than others. Here are the ones that will see the biggest effects:
Exclusive leased owner-operators — This subset of operator will essentially be illegal as they drive exclusively for the hiring trucking company and work under the latter's authority. They may or may not own their own trucking equipment (tractors and trailers) and do not have their own motor-carrier operating authority from the Department of Transportation.
They've operated as independent contractors because the lease agreements let them choose their own loads, but the agreements bar them from using their equipment to drive for other entities.
Non-exclusive leased owner-operators — These are owner-operators who own their own equipment and have motor-carrier operating authority from the Department of Transportation. They move cargo primarily for a motor carrier with which they have a lease agreement as an independent contractor. They can also work for other customers.
This group may or may not be affected depending on the arrangements they have with the motor carrier.
For-hire owner-operators — These for-hire drivers own their own equipment, have their own motor-carrier authority and will source loads through brokers or other means. They are their own bosses and they choose whom they will move freight for. They are essentially small businesses.
This subset is the least likely to be affected by the law.
What trucking companies can do
There are just a few options available in the wake of the Supreme Court's move:
A motor carrier can switch to an employer-employee model and hire its current contractors as employees.
A trucking firm can separate its brokerage operations from carrier business, essentially creating two distinct businesses: one that employs drivers directly and another that is a brokerage for independent contractors, for-hire operators who set their own rates and can accept work from multiple hiring entities.
A motor carrier can pursue the business-to-business exemption in the law. AB 5 has a narrow exemption for independent contractors who provide services directly to a contracting business rather than to customers of that business. However, there is a lengthy list of 12 requirements that both the hiring entity and the contractors must meet.