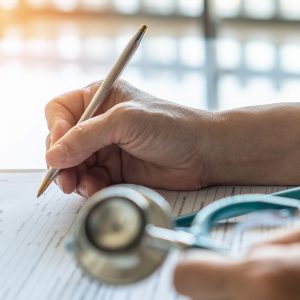 Despite the job market upheaval and intense competition for talent, there is a mismatch between the value that human resources executives and job prospects put on employee benefits, according to a new survey.
One in five workers surveyed said that health care and health insurance are a major factor when deciding to accept a job, compared with only 13% of human resources executives, according to the "2022 Health at Work" survey by Quest Diagnostics.
And when asked to cite the top two factors for attracting and retaining workers, 50% of employees cited comprehensive health insurance, making it the highest-rated factor. That's compared with only 37% of HR executives.
While making more money was still the top reason for looking for new work, the results illustrate the importance of health benefits and that employers are not as tuned into their employees' needs as they think they are.
But the one issue hanging over all employee benefits, particularly health insurance, is the costs. Employees are now expecting employers to do more to control these costs, particularly as premiums are expected to increase as more people are dealing with chronic conditions and delayed treatment due to the COVID-19 pandemic. That should be a wake-up call for employers.
Here are some of the approaches that employers are taking:
Pay a fixed amount to an employee's total premium — In this scenario you agree to pay a set amount towards the premium regardless of which plan your worker chooses.
This helps you better predict what your company's outlays will be for group health insurance since every employee will receive the same amount against their premium. Some employers instead of choosing a flat rate, will pay a specific percentage of any plans they offer.
Offer narrow network health plans — Employees who sign up for these plans can only receive care and services from providers in the plan's network. If they go out of network, it will likely not be covered and the employee has to pay for the costs out of pocket.
And because the network is narrow, meaning the insurer doesn't contract with a number of different providers, premiums are usually lower, but still offer quality care.
Offer wellness programs — If implemented properly, these programs can help your workers improve their overall health through lifestyle change. There are a number of wellness programs with a focus on a variety of areas, such as smoking cessation, weight loss, exercise programs and activities, and health screenings.
These are all programs aimed at preventing disease and poor health, reducing the need for expensive medical care later.
Offer a telemedicine option — Virtual care services have exploded during the last two years and more plans are covering these services.
Offering telemedicine as part of your benefits package can lead to substantial cost savings as it allows your employees to access health care professionals when they need them, 24/7. This can reduce the chances of trips to urgent care facilities and emergency rooms, which are both costly.
Offer HDHPs — High-deductible health plans tend to be less expensive than other plans because they shift more of the cost to the employee, who pays out of pocket in exchange for lower premiums.
Typically, employers will arrange for workers to contribute a portion of their pay, pre-tax, into a health savings account, which they can later use to pay for health services and medicine. The idea is that your employees will use the money they save on premiums and deposit it into the HSAs, which have a number of benefits:
Funds going into the accounts are not taxed,
Withdrawals are not taxed,
HSAs have an investment feature that lets account holders invest their funds, much like a 401(k) plan, and
Employees can keep the accounts, and even move them between employers.