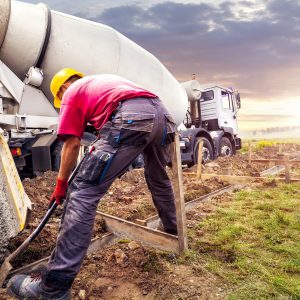 As inflation drives up salaries in all sectors, the workers' compensation wage thresholds for construction dual class codes in California have increased as of Sept. 1, 2022.
State Insurance Commissioner Ricardo Lara in July approved the recommendation by the Workers' Compensation Insurance Rating Bureau to increase the wage thresholds for high-wage workers. The new rates apply to workers' comp policies incepting on or after Sept. 1.
In these dual class codes, workers' compensation rates are different for workers above and below the wage threshold.
Rates are lower for workers whose hourly pay is above the threshold as statistics have shown higher-paid workers in these fields have fewer workplace injuries than those who are paid less. Often the difference in premium rate between the workers who fall above and below the threshold can be significant
Below are the new thresholds for each class code, that are now in effect:
5027/5028 — Masonry
$32/hour, up from $28
5183(1)/5187(1) —Plumbing
$31/hour, up from $28  
5183(2)/5187(2) — Refrigeration equipment
$31/hour, up from $28
5183(3)/5187(3) — Heating or air conditioning equipment
$31/hour, up from $28
5185/5186 — Auto sprinkler installation
$32/hour, up from $29
5190/5140 — Electrical wiring
$34/hour, up from $32
5201(1)/5205(1) — Concrete or cement work (pouring, finishing, patios, sidewalks, driveways, etc.)
$32/hour, up from $28
5201(2)/5205(2) — Concrete or cement work (pouring,
finishing of concrete floor slabs)
$32/hour, up from $28
5403/5432 — Carpentry
$39/hour, up from $35      
5446/5447 — Wallboard installation
$38/hour, up from $36       
5467/5470 — Glaziers
$36/hour, up from $33     
5474(1)/5482(1) — Painting, wall-paper install
$31/hour, up from $28
5474(2)/5482(2) — Waterproofing
$31/hour, up from $28
5474(3)/5482(3) — Painting, water, oil or gasoline storage tanks
$31/hour, up from $28
5484/5485 — Plastering, stucco work
$36/hour, up from $32
5538(1)/5542(1) — Sheet metal work
$29/hour, up from $27
5538(2)/5542(2) — Heating, AC ductwork
$29/hour, up from $27
5552/5553 — Roofing
$29/hour, up from $27
5632/5633 — Steel framing
$39/hour, up from $35
6218(1)/6220(1) — Excavation
$39/hour, up from $34
6218(2)/6220(2) — Grading land
$39/hour, up from $34
6218(3)/6220(3) — Land leveling
$39/hour, up from $34
6307/6308 — Sewer construction
$39/hour, up from $34
6315(1)/6316(1) — Water mains, connections construction
$39/hour, up from $34
6315(2)/6316(2) — Gas mains, connections construction
$39/hour, up from $34