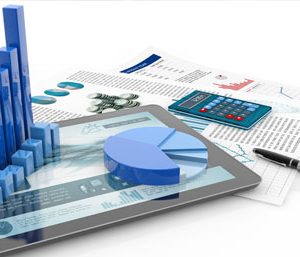 How effective is your insurance program? This question is answered by completing a Total Cost of Risk analysis, at which time the answer will be qualitative. A + B + C = Total Cost of Insurance.
What is TCOR?
The Total Cost of Risk, or "TCOR," equips business owners with tools to analyze how their insurance program impacts their profits. Engineers use triangles in construction to fortify buildings, bridges, and other projects due to their inherent strength. A triangle is fundamentally one of the strongest shapes because force is transferred equally to each side.
Similarly, to properly balance a business, the business owner must equally evaluate all three sides of their insurance program: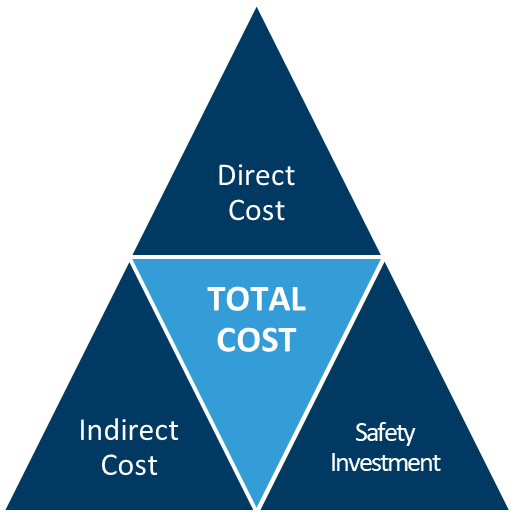 Direct Costs (insurance premiums and other means of risk financing)
Indirect Costs (additional costs associated with having claims)
A = Direct Costs
Direct Costs are the costs business owners are most familiar with. These are insurance premiums; third-party costs associated with buying insurance and are costs seen on profit and loss statements. This is only one part of the equation and is generally a fixed cost.
B = Indirect Costs
Indirect costs, also knowns as "Financial Leakage," are the additional costs that come along when an accident happens. Picture your top performer getting injured. In addition to the medical bills, how would you and your business be impacted?
Overtime paid to co-workers to cover the loss productivity
Costs and time related to managing the claim
Project delays leading to reputation damage
These are just three examples of the additional costs related to that claim. Indirect costs (Financial Leakage) are controllable, but if left unmitigated, can account for 30% to 50% of insurance costs. InterWest offers a free, easy-to-use Financial Leakage Calculator.
C = Safety Investment
Safety investment includes the loss prevention programs in place at your organization, including labor and materials. If properly evaluated, a business's safety program can be a profitable sector of the company, seeing a rate of return on commitments and efforts. This is often referred to as "ROI."
At InterWest, we have a team of professionals certified to manage your company's safety investment.
Take Away
A + B + C = Total Cost of Insurance
Knowing the full cost of your insurance program allows you as the business owner to:
Evaluate your insurance broker. Are they your business partner?
Appropriately budget and bid projects knowing the true cost of insurance
Quantify the effectiveness of your safety program

This is ammunition that enables you to make a case for additional safety resources
What makes a good business partner?
Eliminates redundancies/inefficiencies
Knows what capital expenditures you have coming up; designing ways to fund those projects
Helps to improve sales/profit margins